Worth noting, for those who are interested in our GenInsights21 report*, that both Jonathon Dyson and I have been asked to provide a briefing on the report to Smart Energy Council members and others – with a particular focus on how GenInsights21 can help us understand looming challenges in the Energy Transition:
* GenInsights21 was released on 15th December 2021 and which has been growing its readership since that time.  Dan Lee summarised some of the early media coverage we'd seen here a month ago.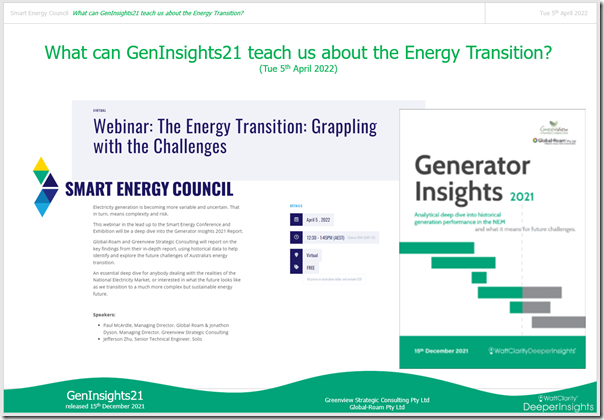 We understand that there are already hundreds of people already registered to attend … but it's online, so I'm not sure if there is going to be a cap on registrations.  There's information about the webinar here, and also there are instructions for how to register.
Looking forward to sharing some of what's covered in the 600-page GenInsights21 with you there!