On my Twitter Feed this afternoon I see this note from Doug Richardson at UNSW Climate Change Research Centre: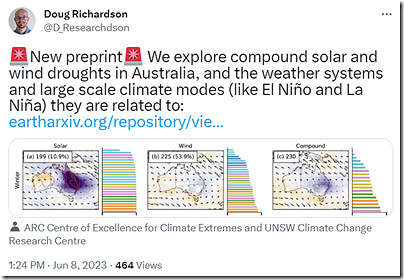 … which leads through to this page where the pre-print is currently available: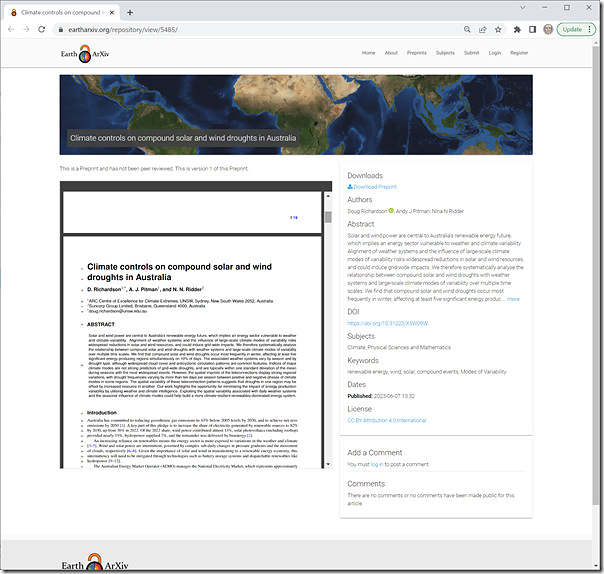 Frequent readers at WattClarity will recall our interest in the understanding the dynamics of 'when the sun does not shine and wind does not blow'.  For instance:
1)  For instance, we devoted Appendix 27 within GenInsights21 to 'Exploring Wind Diversity'
… which itself followed on from Theme 10 within Part 2 of the GRC2018.
2)  On 30th June 2022, Geoff Bongers wrote about 'Seasons of low wind and solar output will influence the shape of the NEM' here.
3)  In November 2022, we noted this Griffith University study 'Quantifying the risk of renewable energy droughts'.
3)  Likewise, we'll look forward to reviewing this latest analysis by UNSW and others.