For the fourth evening in a row this week, we're seeing volatility in the QLD and NSW regions … and elevated prices in VIC and SA as well.  Here's a snapshot from the 16:55 dispatch interval in NEMwatch :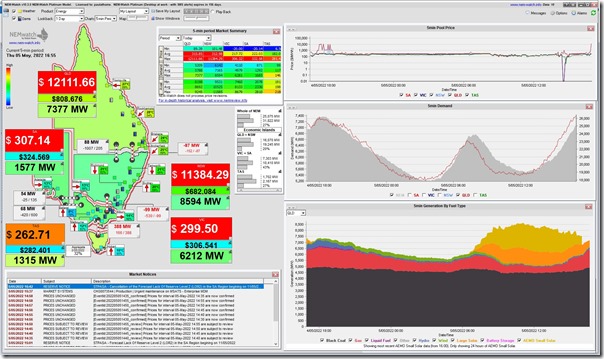 Without looking in too much detail at all, I suspect that similar conditions are occurring across NSW and QLD as occurred (with respect to the supply stack) on Tuesday 3rd May.
I did not (earlier this afternoon in discussions with a client) that the 'N-RVYS_2' Constraint Set* has been extended now till Saturday evening 7th May at 18:00 … whereas I'm pretty sure when I looked on Monday it was forecast to end tomorrow (Friday) evening.
* the 'N-RVYS_2' Constraint Set contains the offending 'N::N_RVYS_2' constraint equation that is limiting flow north on VIC-to-NSW to zero or negative numbers … i.e. flow south
This is noted here in this snapshot from ez2view: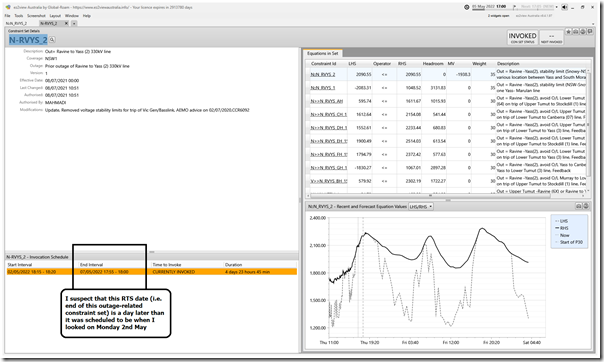 It looks like this constraint set was modified at 05:49 this morning … but the MMS by default does not recall the prior status.