Early yesterday afternoon scheduled demand in NSW dropped to 4720MW, marking the lowest published number of this measure in more than 20 years.  This low was hit during the 12:30PM dispatch interval and comes roughly one week after we saw demand plunge to then historic lows for the state. The last time scheduled demand was below this mark was the 2nd of January 2000.
The AEMO media Twitter account sent out a tweet on Sunday afternoon to say that minimum demand in NSW reached a record low of 4,872 MW on Sunday. Note that here they are referring to operational demand.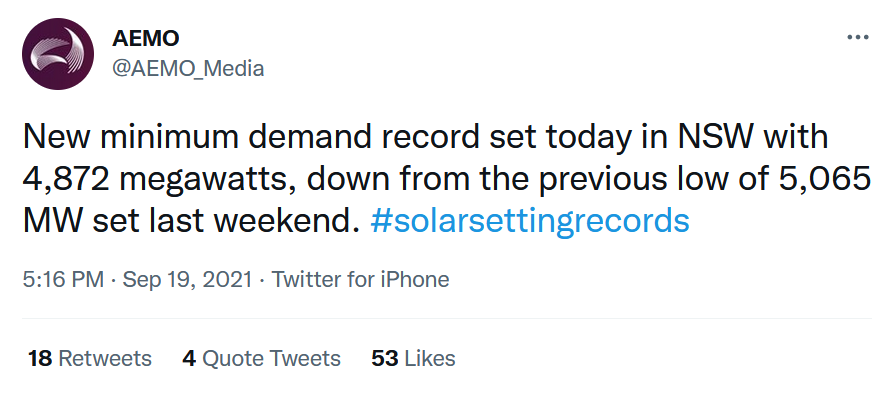 For those needing a refresher, Scheduled Demand (a.k.a Market Demand) and Operational Demand (a.k.a Grid Demand) are explained more broadly in our article here.
Using version 7 of NEMreview, below I've posted an updated view of monthly minimum NSW demand since the start of the NEM, which you might have seen in Paul's article last weekend.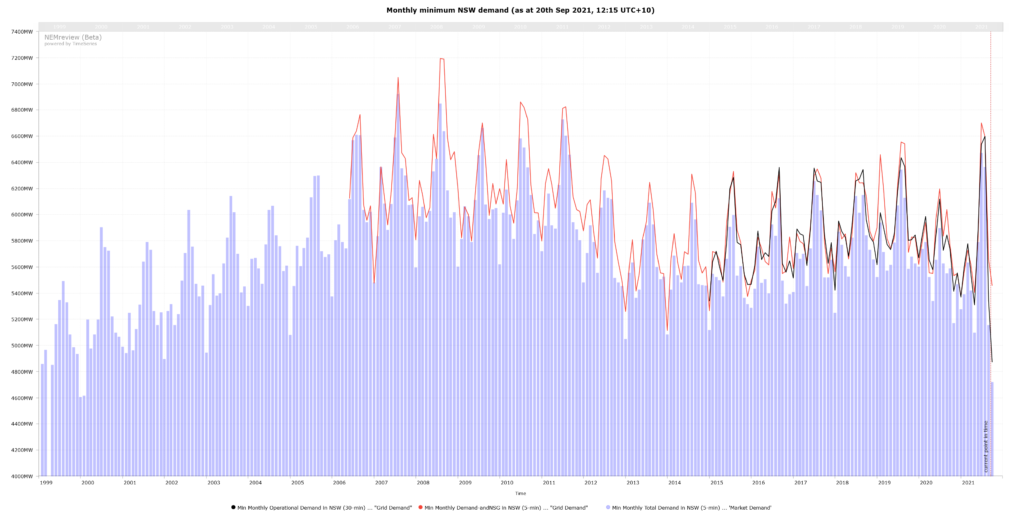 Clients with licensed access can open their own copy of this trend here.
The image below is a zoomed-in look at how daily minimum demand has trended over the course of September, showing those historic lows being reached on successive weekends.