Earlier this afternoon we started to receive SMS alerts from ez2view notifying us that scheduled demand in SA had dropped below zero for the second time in less than a week.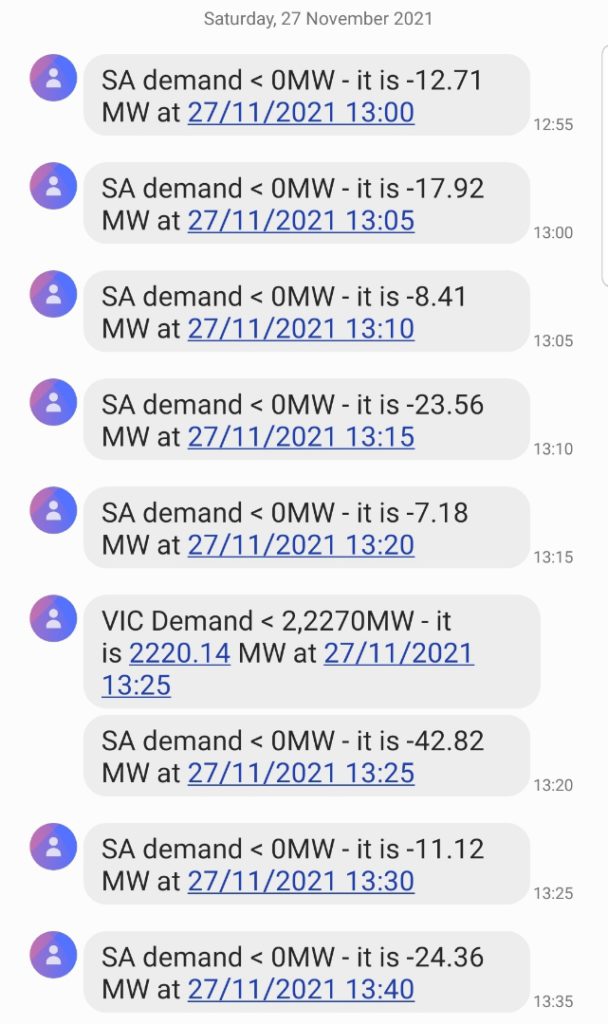 Meanwhile, scheduled demand in VIC also hit a record low for the 13:25 dispatch interval this afternoon as well.
Declining minimum demand is a theme that we are exploring as part of our analysis within GenInsights21, to be released on the 6th of December. If time permits, we will try to post more on today's developments in the coming days.