As discussed in an earlier WattClarity post the Tesla's (and Neoen's) "world biggest battery" commenced testing this last week ready for the 1st December 2017 deadline.
The extent of the battery activity can be seen in this trend from NEMreview v7. As well as some earlier activity, the battery discharged for an hour on the 30th November between 15:30 – 16:30 NEM time with a peak rate of 71 MW.
For those (with the appropriate licence) you can view an updated trend of the above here:
1)  In NEMreview v7 , simply click here and your browser will launch with an updated view of the chart above.  You can start from there and configure however you like.
2) For ez2view users, it's a different link so click here and your browser will similarly launch – with the widget being launched having differences of updating in real time, and including predispatch pricing.
A real time view of the battery was captured on the NEM-Watch widget, sponsored by RenewEconomy: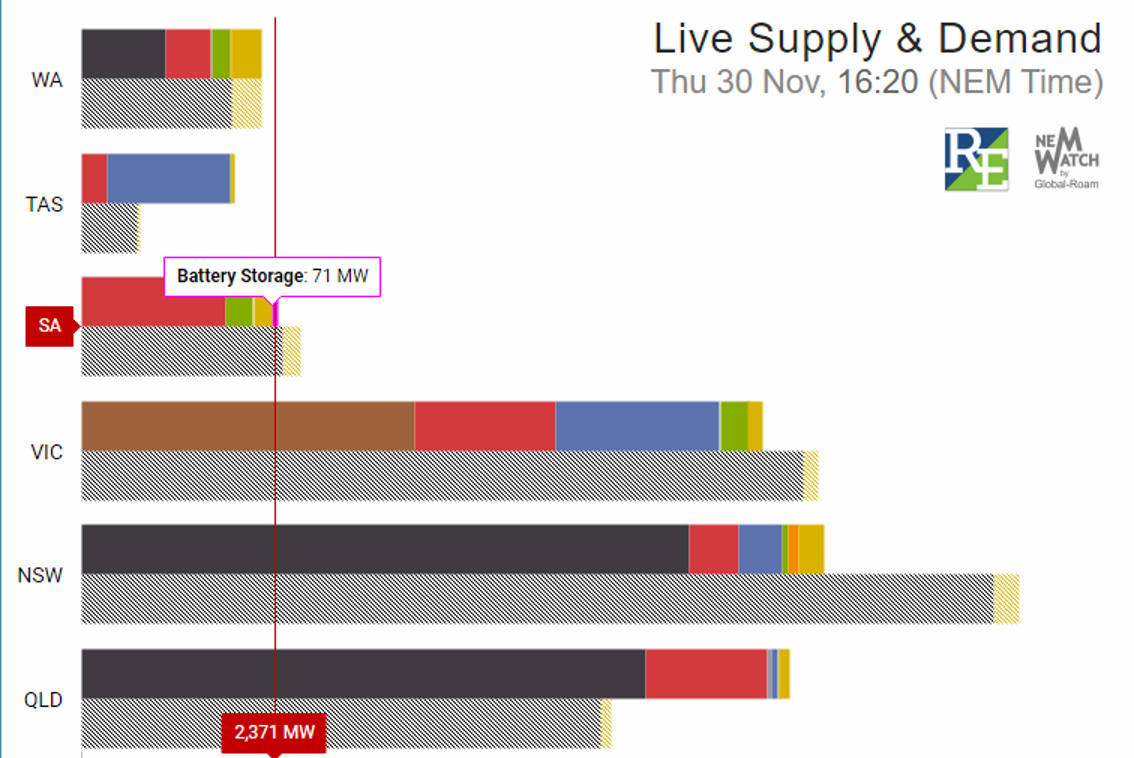 The latest version of the NEM-Watch widget is only available on the on the NEMwatch portal as we are still finalising the development. Feedback on the widget is always appreciated (thanks to those who have taken the time to contact us).