After a few days of delay, the Callide B2 unit at Callide Power Station came back online this morning, marking the first time the unit has been operational since the explosion and subsequent outage at the station on May 25th 2021. Its return to service follows that of Callide B1 which returned to service last Wednesday.
The screenshot below is from ez2view v8 running in real-time mode and shows the ramping up of the unit from about the 11:45 dispatch interval.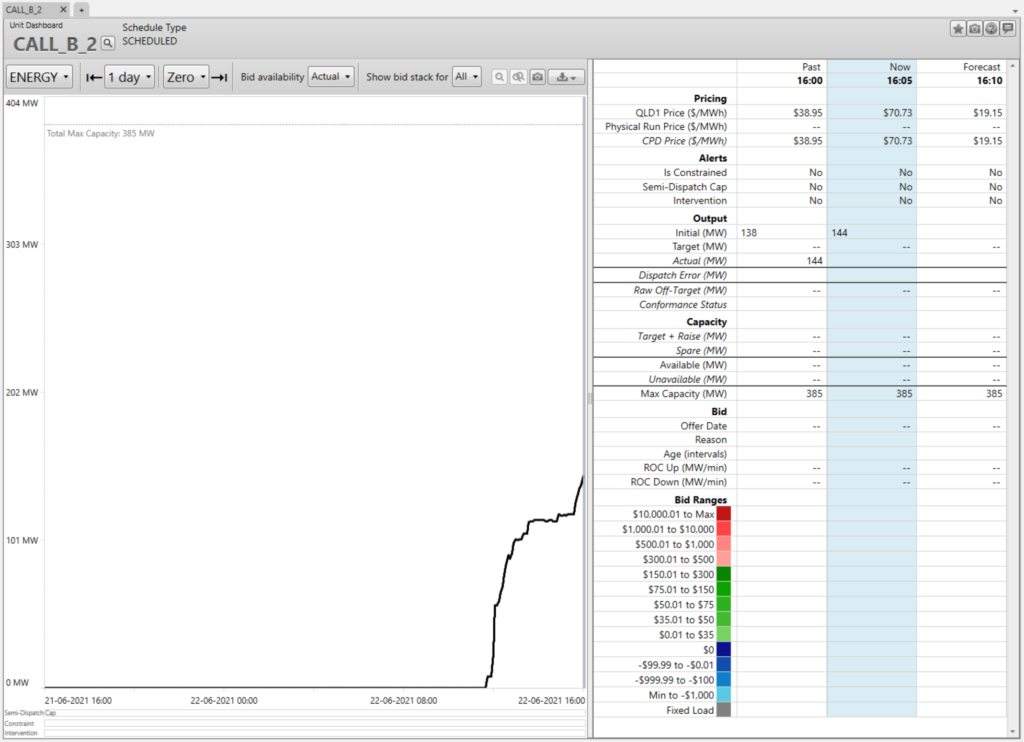 Callide C3 is not expected to be back online until next month as Paul noted here, while the expected return to service date of Callide C4 remains up in the air.