Note that I have this out as a separate, short article for several purposes – including that it will be more directly referenceable in future.
It's meant to tie in with today's broader review of the 2023 ESOO here (which is still being completed).
—-
To AEMO's credit, in section 4.3 of the 2023 ESOO they outline some of what they have done more recently to better model the fact that wind output suffers at times of high temperatures.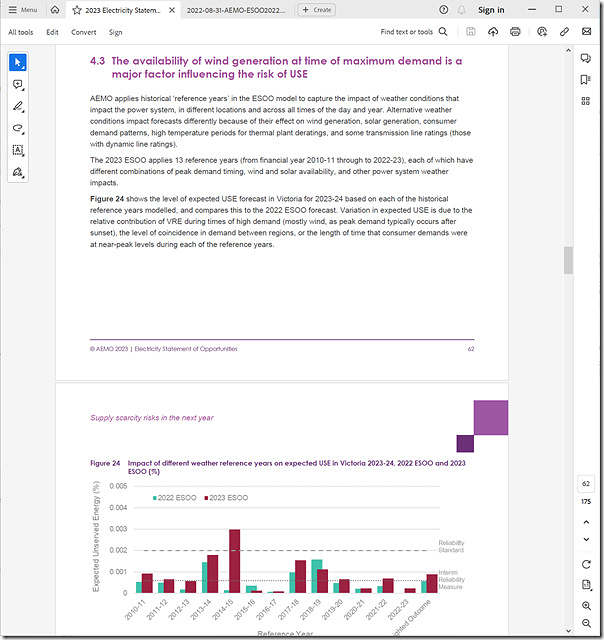 However it's important for readers to understand that (this is just one example of where):
1)  actual 'real world' conditions have not changed …
… i.e. there's always been evidence of poor wind harvest across some of the fleet at times of high temperatures …
(a)  in some cases this is due to high temperature cutout, but in other cases this is due to the underlying weather conditions delivering calm but hot conditions in some locations at some times.
(b)  there have been a number of articles written on WattClarity about this over the years …
i.  for instance, readers might recall the 'Which was that 'mystery DUID' that apparently 'can't stand the heat'*?' competition we ran back in 2019 that pointed out that one wind farm – Ararat WF, in that case – suffered quite significantly at times of high temperature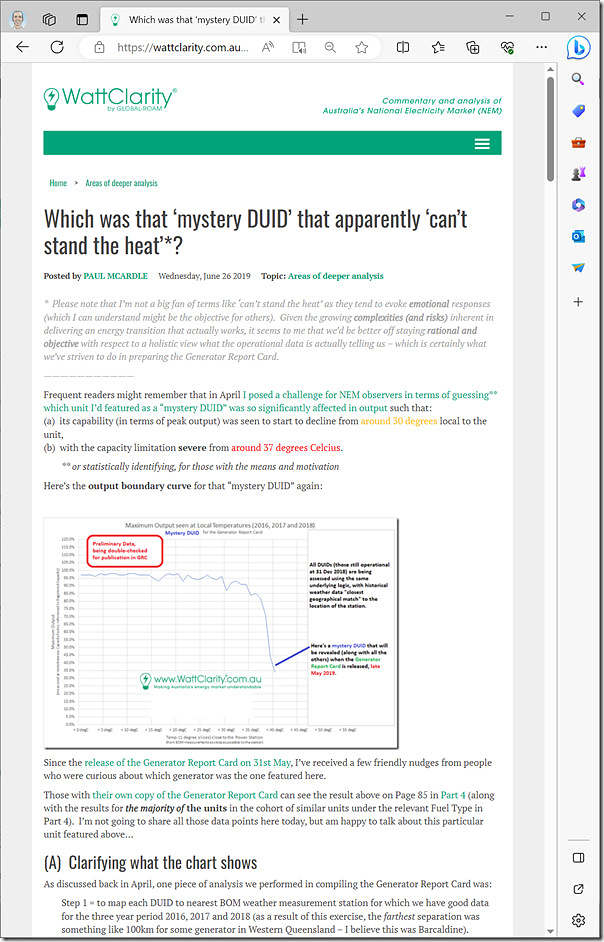 ii.  might be worth readers here reviewing that article to read through the 'what were the guesses we saw?' section in order to understand that almost noone guessed a wind farm.
2)  what has changed is that the AEMO modelling of these conditions has 'just' improved to better reflect reality.
(a)  That's a very good thing
(b)  But that should not be misconstrued as saying that 'the risk of high temperature wind poor performance has increased' (paraphrasing some media articles I have read…
i.  The risk has always been there and has not changed.
ii.  It's just modelled better now!
Nothing further, at this point.