Earlier today, the AEMO published its 'Engineering Roadmap to 100% Renewables' report.
The 101-page report is the latest instalment in the market operator's 'Engineering Framework' series and is intended to present a view of the technical requirements for the NEM to be capable of operating at 100% instantaneous penetrations of renewables securely and reliably.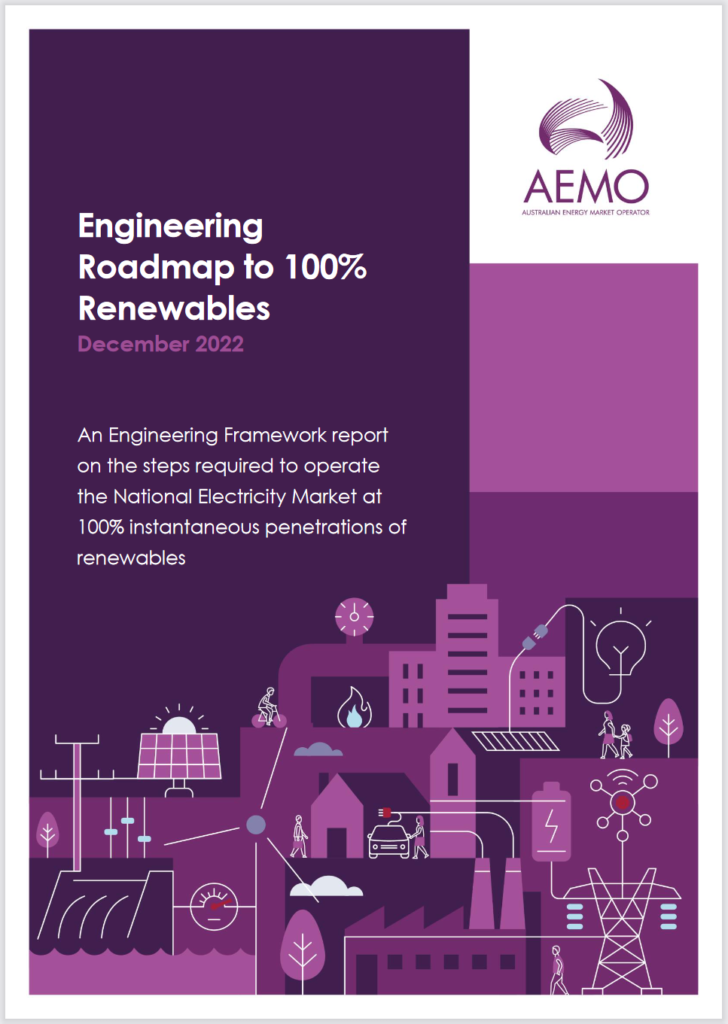 The roadmap within the report is broken down into three broad themes –  System Security, Operability, and Resource Adequacy and Capability. The table below is taken from pg. 24 and outlines the sections covered under each of these three themes.