Not even 24 hours since QLD surpassed the Cumulative Price at 18:50 on Sunday evening 12th June, NSW has joined QLD in that ignominious club.
Here's a snapshot of the 18:30 dispatch interval in NEMwatch: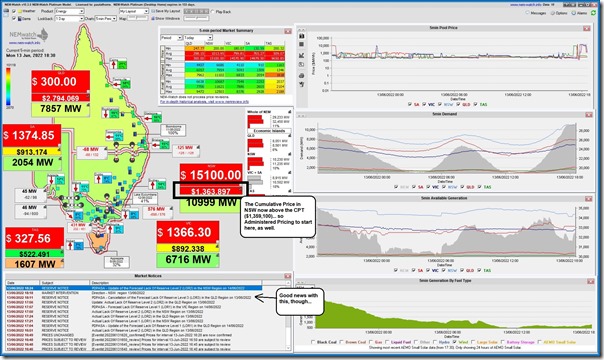 See the Cumulative Price in NSW is now up at $1,363,897 … now above the Cumulative Price Threshold (CPT), which sits at $1,359,100.
Administered Pricing should now also begin in NSW…. and we've already started to see the strange outcomes that can come out of this!
The wheels are really falling off…