Worth also a short note today to highlight that both the NSW region experienced a new 'lowest ever' point for Market Demand on Sunday 9th October 2023 – as captured in a series of SMS alerts received through the peak rooftop solar periods of the day: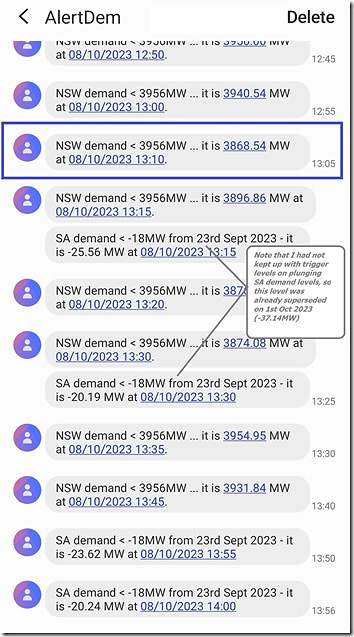 The 'lowest ever' point for NSW occurred as shown in the image above (i.e. 3,869MW for the 13:10 dispatch interval 'NEM time' ):
1)  which was lower than the 3,957MW previous 'lowest ever' set Easter Sunday 9th April 2023; and
2)  Here's a snapshot from later Sunday afternoon via NEMwatch: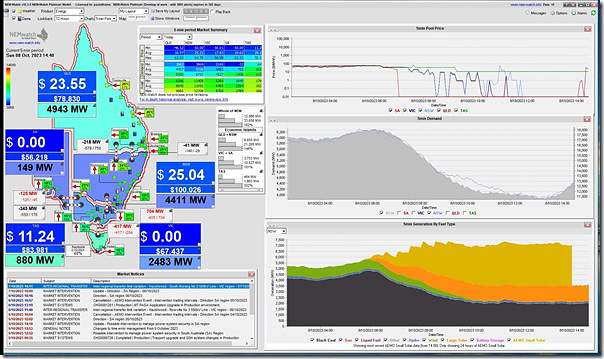 I've not had time to look at 'Operational Demand' (which is what the AEMO more commonly looks at these days).
… that's all for now.