As at 4:30pm this afternoon, hot and humid conditions are plaguing the sunshine state with the air temperature at Brisbane Airport currently 32° and humidity at 60%.
The image below has been taken from our Forecast Convergence widget in ez2view and shows the AEMO's latest P5 total demand (a.k.a market demand) forecast run. We can see that the demand forecast in QLD for the 17:30 dispatch interval is currently 10,187MW.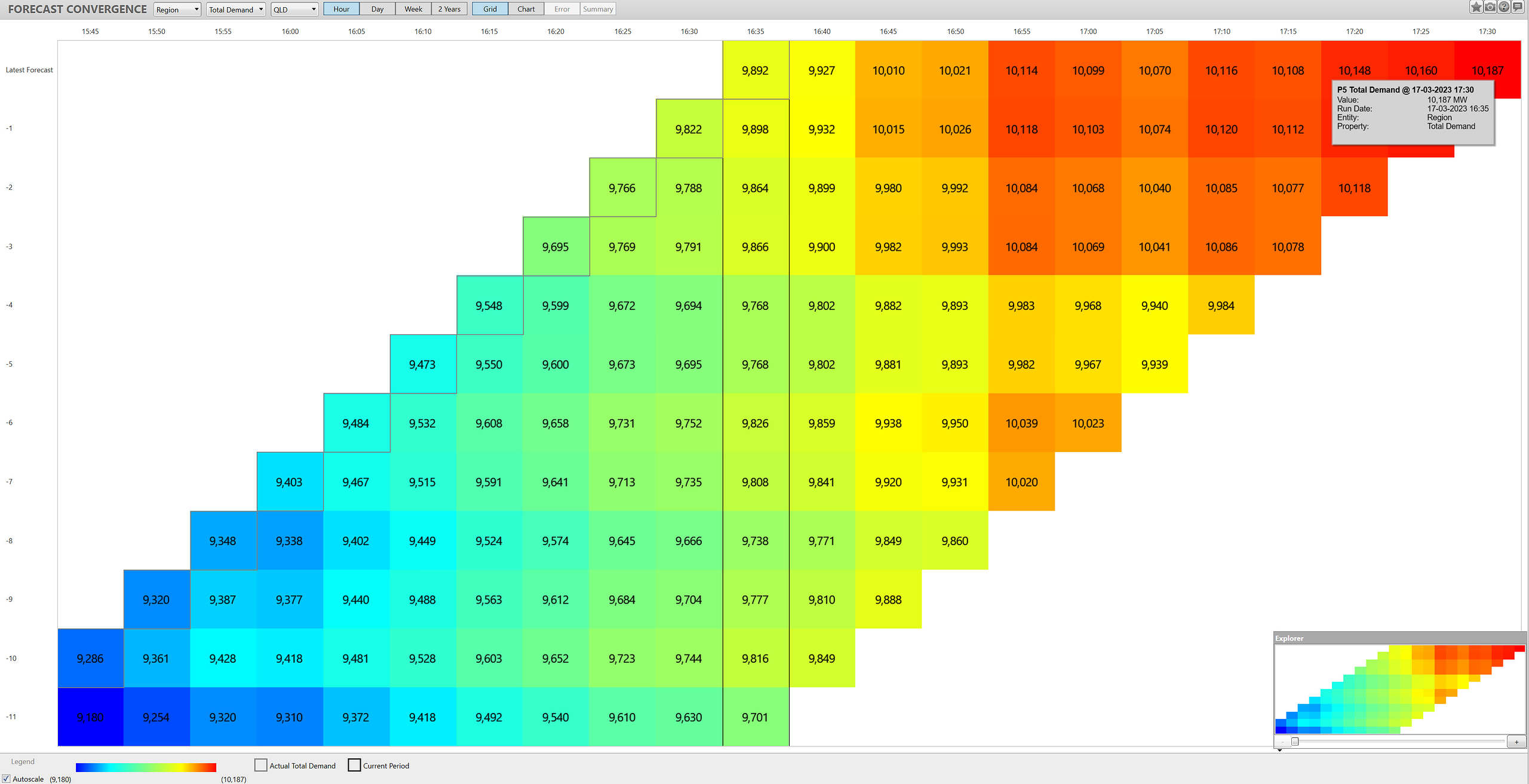 Source: ez2view Forecast Convergence widget
The current total demand record for QLD is 10,119MW and was set roughly one year ago.