Wednesday 15th June's been a busy day, with the ongoing dramas of Administered Pricing escalating into full-blown NEM-wide Market Suspension…. which adds on to a busy past number of days.
In between the almost hourly market events over the past few weeks, we've been trying to complete preparations for the presentation we've been invited to give tomorrow to the EUAA's Electricity Committee: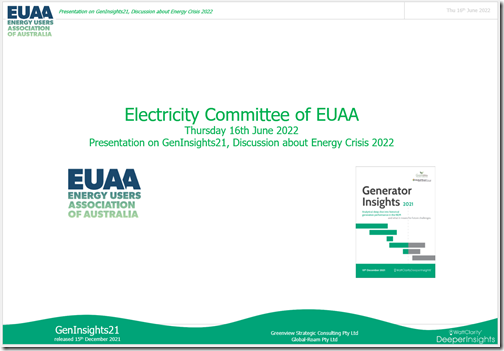 We'd already presented on 5th April to a Smart Energy Council audience about GenInsights21, and also to the AEC Members on 26th April … so we certainly appreciate the opportunity to be able to speak with EUAA members as well.
Our preparation has been significantly disrupted (and redirected) by this week's developments but we're looking forward to the session!