Following from yesterday's volatility, and that on Monday 2nd May, we saw another evening of volatility in both QLD and NSW – as seen in this run of SMS alerts (able to be enabled in ez2view, deSide® and even NEMwatch Platinum Model):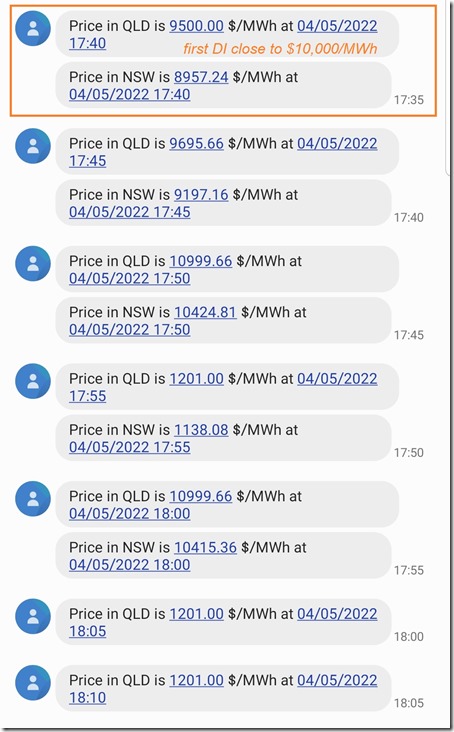 The 17:40 dispatch interval highlighted was the first dispatch interval with prices in either region up close to $10,000/MWh – they'd been above $1,000/MWh in QLD a little beforehand.
Here's a snapshot from NEMwatch of the 18:10 dispatch interval at the end of this list: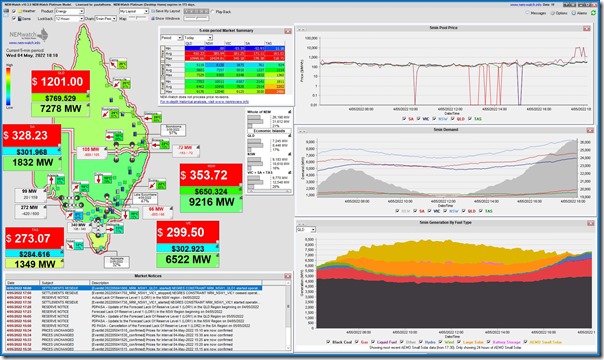 Note that there's no pink colour for discharge from Wandoan BESS this evening (unlike yesterday) – but there was through the (less lucrative) middle of the day.
This, and other factors, have not been explored any further at this point… maybe another time.