Last time I looked in an article (back on Friday 11th June) the expectation was that Callide B1 would have been back available at minimum load sometime yesterday (Tuesday 15th June) – but a quick glance at yesterday evening's automated pre-release build of ez2view version 9 reveals that it's not online yet: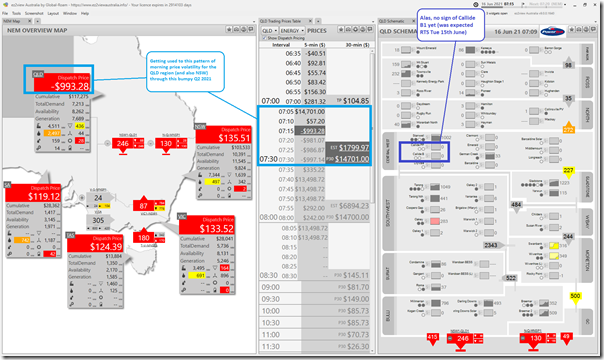 We've rolled over into a new week, so the 'MT PASA DUID Availability' widget window has advanced to start from the coming Sunday (20th June), matching the new starting point for the data – but it shows the current* expectation that:
1)  Both Callide B1 and B2 are back online before Sunday 20th June
2)  Callide C3 is back online
* note that the 'current' expectation is what was published for 18:00 yesterday, until the 09:00 update this morning.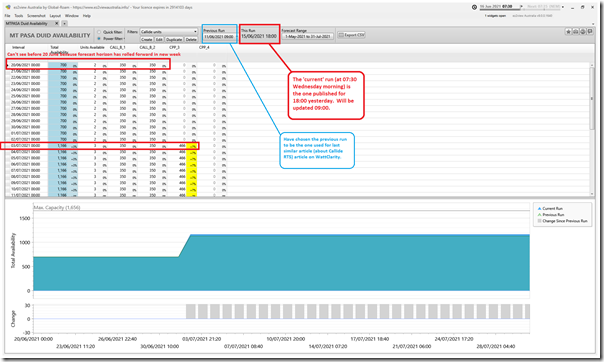 We can, however, use Time-Travel back to 08:55 Monday (i.e. before the first data update for the week) to look at what the last forecast was from the prior week … which happens to be 18:00 Saturday 12th June:
This shows that (at least until Monday 09:00) the expectation was that Callide B1 would be back online (or at least available at 140MW) yesterday.
No sight of it yet!