Today's been a hot one in Sydney, and across a large swathe of the country … especially when considering it's only the first month of spring.  Anthony Sharwood from Weatherzone has posted these updates on Twitter through the day: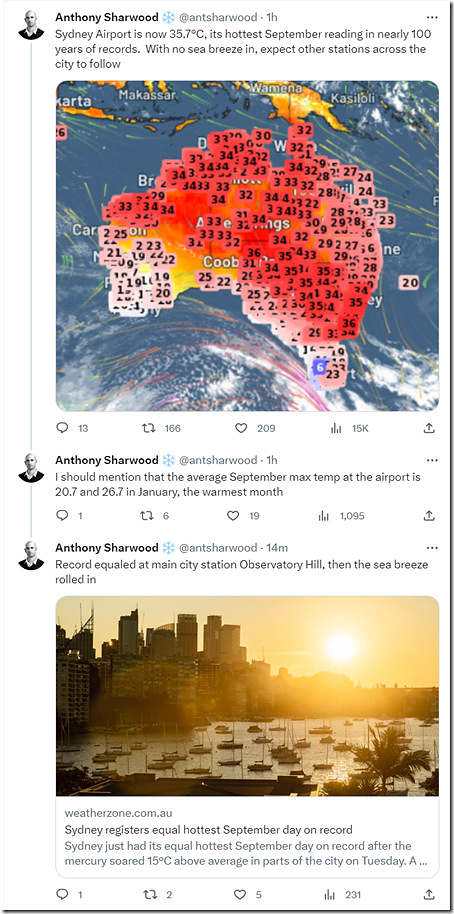 … with the last update linked through to the article by Ben Domensino 'Sydney registers equal hottest September day on record' published at 14:30 NEM time.
Wondering what this is doing to electricity demand in the NSW region?
In part because of the significant contribution from rooftop PV (AEMO estimates at 2,950MW for 14:30 today) the 'Market Demand' is only quote modest – as we see here in this snapshot from NEMwatch at the 15:05 dispatch interval: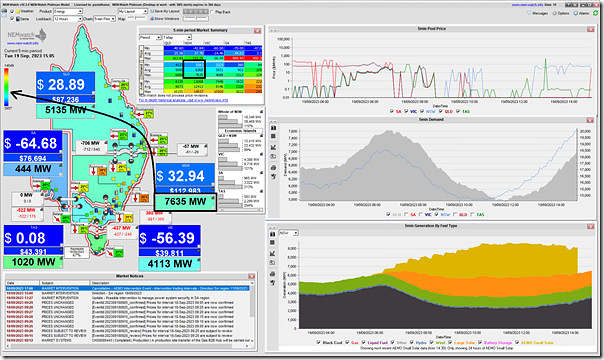 On the sliding scale between dark blue (historical minimum) and deep red (historical maximum) we see that the demand is coloured green-blue, down in the lower half of the historical range.
Opening up the 'Forecast Convergence' widget in ez2view (used this morning to look at current outage plans for Kogan Creek given the notice of possible industrial action) we see that the levels of 'Demand and Non-Sched Gen' (somewhat similar to 'Operational Demand' for which AEMO published P5 and P30 predispatch forecasts) we see the following: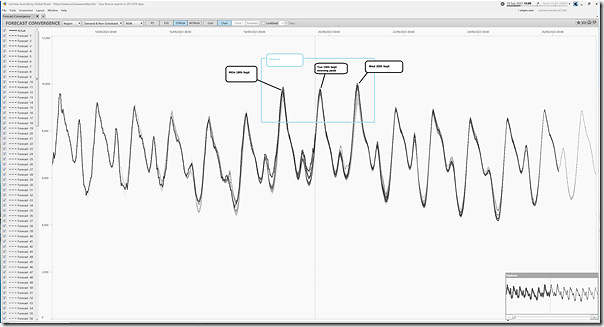 Zooming in on the area highlighted, we see that the AEMO forecasts are being mostly* ratcheted upwards, but they are still quite modest for evening peak (around 10,000MW compared to an all-time maximum for 'Market Demand' of 14,649MW from some years ago):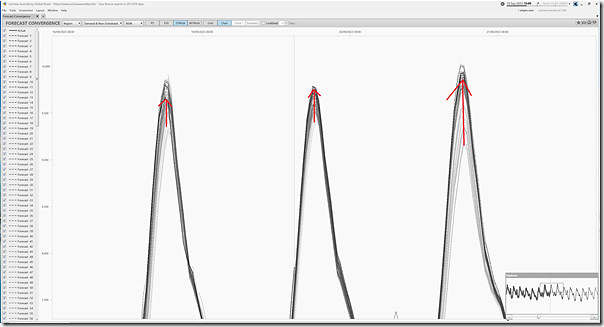 * re 'mostly', note that the Weatherzone thread above notes that 'the sea breeze rolls in' today …  so that's seen demand forecast moderate a bit.