We've seen a bit of volatility in the NEM through May:
1)  This was mostly in QLD and NSW – such as on Wed 17th May and  Sat 20th May and Tue 23rd May and Wed 24th May and Thu 25th May and Fri 26th May and Tue 30th May.
2)  But also in South Australia (though we did not write about it).
For NSW and QLD there are plenty of people pointing at the closure of the 3 remaining units at Liddell as 'the culprit' (there certainly was a Liddell-related data glitch that did not help on 1st May!) … but the NEM's a complex machine and it's very rare that there's ever a single 'cause' for any particular outcome.
This morning I saw an article on the ABC News site titled 'Australia's average temperatures plummet in May as Sydney experiences coldest nights in 66 years' that might also go some way to explain: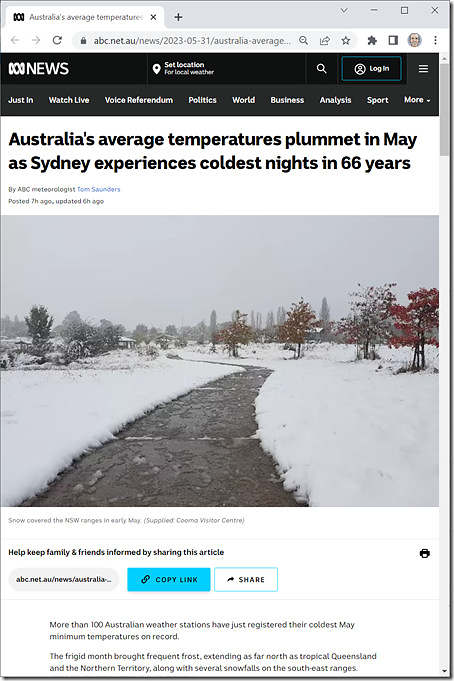 … but note that it's more than just those 2 factors combined …