One further update from Twitter-land  was this comment from Redflow's System Integration Architect, Simon Hackett, in response to an invitation from someone I don't know to (some might say) leverage the misfortune of Tesla and Neoen in this event to advance their own solution: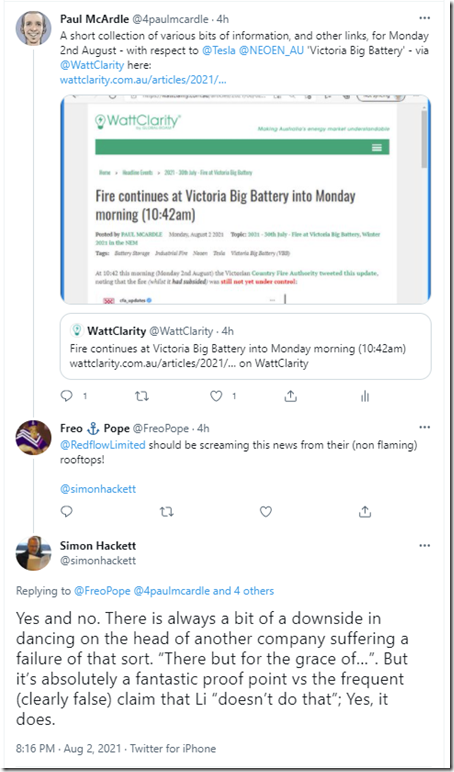 In my view, that's a useful note of caution and balance (from Simon) to those who might be too willing to jump in and capitalise on others misfortune.  Too often in this broader energy transition we see the tendency, from many different stakeholders, to do either, or both:
1)  Accuse ('the other guy is to blame for' … [SOME BAD THING HAPPENED]); or
2)  Claim credit ('my favoured technology/solution is the reason why they saved the day' …  like the lights staying on);
… or not forgetting that old chestnut…
3)  Socialising cost whilst privatising profit.
————-
Readers of this article might like to review some of the comments underneath my earlier articles about this Headline Event (particularly this one) … and also attached to other updates via LinkedIn and Twitter about this event.