Late on Monday evening, 16th October 2023, Colin Packham wrote of 'EnergyAustralia warns coal supplies for Mount Piper power station at risk' in the Australian: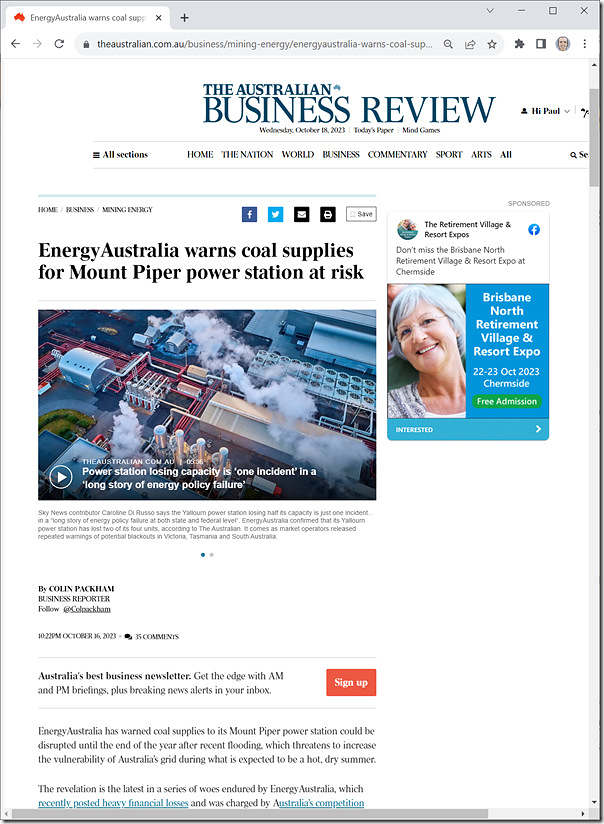 Colin's article contains this paragraph:
'"The multi-mine supply contract executed with the coal supplier this year has diversified supply sources to maintain continuity of supply in the face of this risk. Despite the mitigation, a shortfall in coal deliveries is expected until the end of the year," EnergyAustralia's parent company, CLP Holdings said.'
After a bit of digging, I found this update in the parent company's 'Quarterly Statement 2023 (January – September)' (i.e. from CLP Holdings):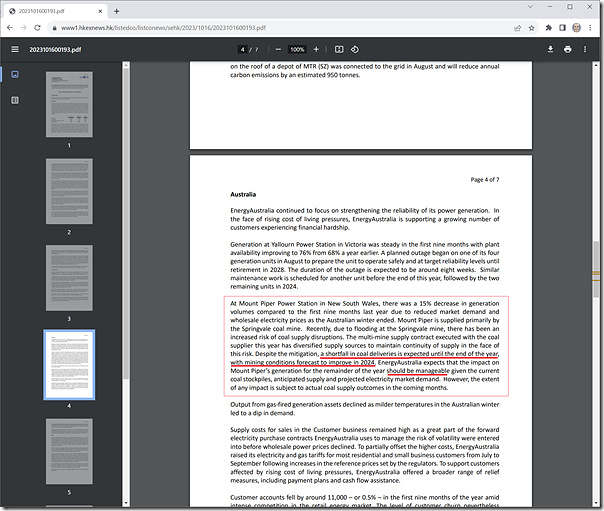 I missed Colin's article at the time, but it's now circulating on social media, such as here, from RM Hedge (in part because of the note from Proactive Investors 'Mount Piper coal station's operations at risk; EnergyAustralia warns amid vulnerable grid' published yesterday).
One more interesting data point for what might be a challenging summer 2023-24?