A quick note on a sunny & warm Sunday day in winter in QLD, noting the SMS alerts have begun again (there was a single alert yesterday) to note that the 'Market Demand' in QLD has dropped below the previous 'lowest ever in ordinary* times' point (of 3,311MW in September 2022).
* excluding, of course, the low point struck because of UFLS in the aftermath of the Callide C4 Catastrophe.
Here's a view from NEMwatch at 11:55 showing the QLD 'Market Demand' at 3,330MW … though it had been 3,281MW at 11:35: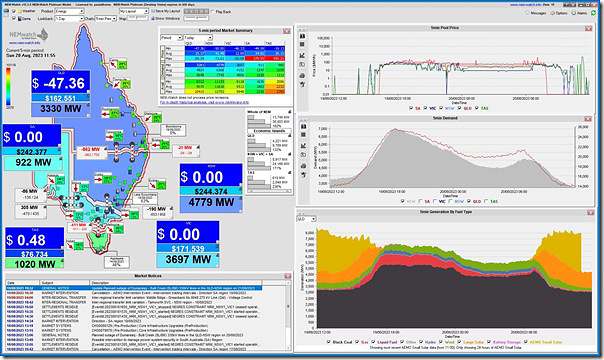 … might drop lower still.
Have not looked at 'Operational Demand' at this point…
PS1 – low point, via 'Market Demand'
Referencing the 'Market Demand' measure, the lowest point was 3250MW in the 13:30 dispatch interval: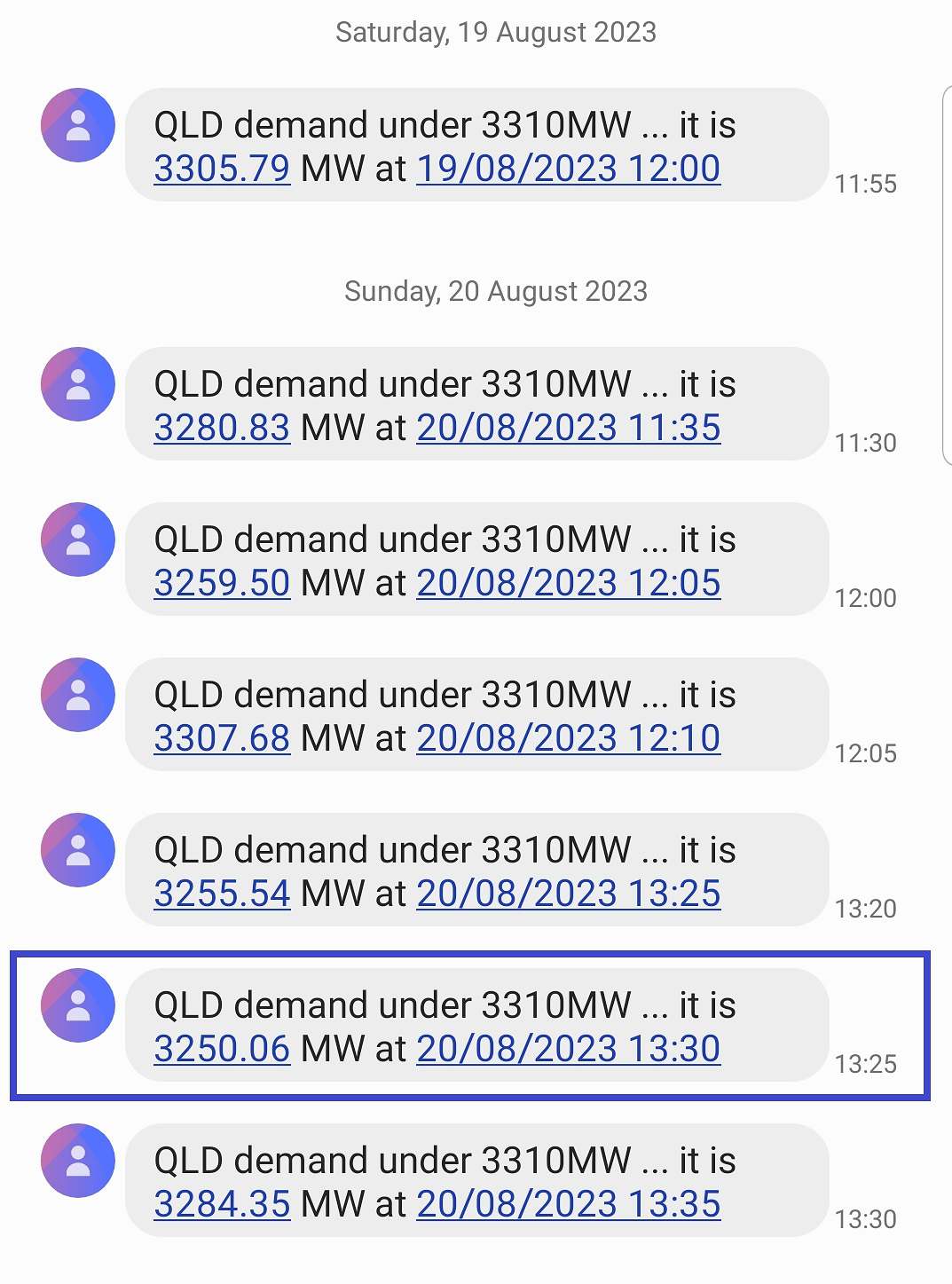 PS2 – low point, via 'Operational Demand'
Referencing the 'Operational Demand' measure, the lowest point on Sunday was 3,460MW in the half-hour period ending 14:00 … but slightly lower (i.e. ~1MW) on Saturday by this measure, as AEMO noted: