Since the rare event last Friday (having all 4 units at Callide offline briefly at the same point in time – each for different reasons) I've seen a fair amount of media commentary about the risks of 'blackouts' over the coming summer in Queensland…
… somewhat over-egged hyperventilation, based on current data – but understandable given:
(a)  that 'blackout' is a known click-bait trigger word for media organisations, and
(b)  focusing on the particular Security of Supply risks from coal unit operation also aligns with the motivation to close these units down.
In terms of what the data's actually showing, it's worth a note that Callide B2 returned to service from this morning (Wednesday 9th November) perhaps slightly earlier than the original return-to-service expectations.  Here's a quick snapshot from the 'Unit Dashboard' widget in ez2view v9.5, with no 'Next Day Public' data yet available: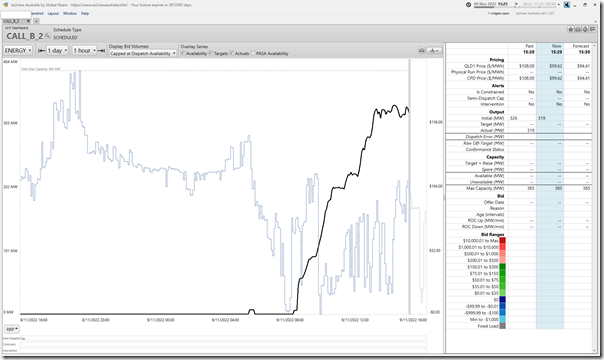 Nothing else to add, at this point.