I'd seen the unit come offline (Monday 31st October) but had not invested time to take a closer look – but then I see the ABC news article ''Structural failure' at Callide Power Station near Biloela leaves unit offline' whilst working on other things: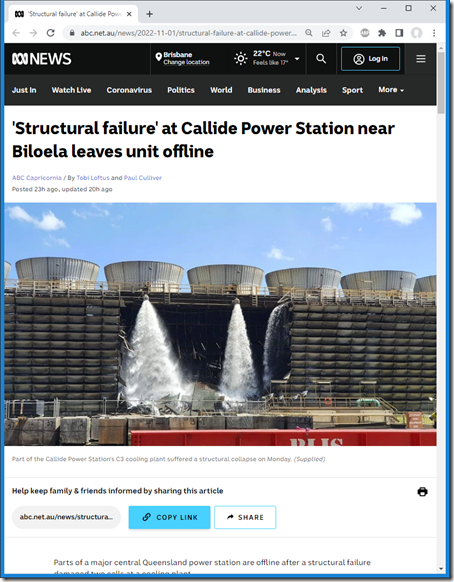 The authors of this article write:
'But CS Energy, which operates the C Unit in a 50-50 joint venture with InterGen Australia, said the "health and safety of CS Energy's people is its highest priority".
"The Callide C [joint venture] has advised the market that Unit C3 will return to service on [November 21]," the spokesperson said.
"The return-to-service date is based on the information that the [joint venture] has available at this point in time and may be subject to further change."'
So this has prompted me to take a quick look using a couple widgets in ez2view that were recently enhanced in the v9.5 upgrade:
(A)  Information in the bid
Here's a snapshot looking back 7 days in our 'Bids & Offers' widget within the ez2view software: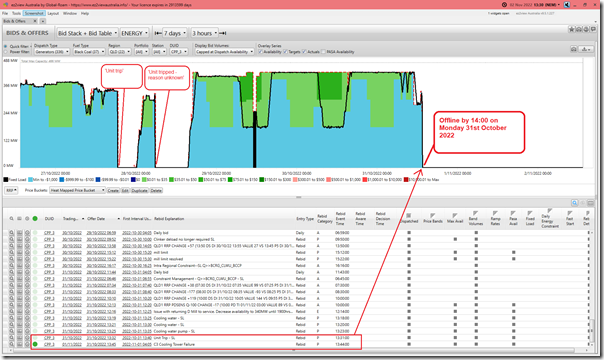 As we can see, this was the third trip at the unit in under a week.
(B)  Current Return-to-Service expectation
The article from the ABC was published yesterday afternoon, so I wondered if there had already been any movement on the return-to-service expectation.
Attached is a view of the 'Generator Outages' widget as at the 13:40 dispatch interval (NEM time) this afternoon, showing it's still expected to be be back online by 22nd November at this point: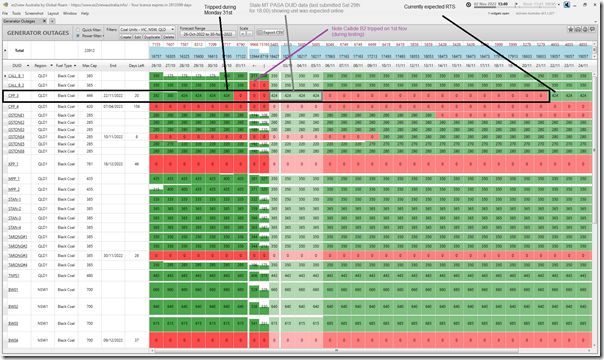 As it turns out, we also see Callide B2 also offline at present after tripping yesterday afternoon.