With pricing now reverting to normal process, it's worth flagging two Market Notices AEMO published with reference to forecast LOR3 in the South Australian region today (i.e. Thu 23rd June) pertaining to next week Wednesday and Thursday as follows: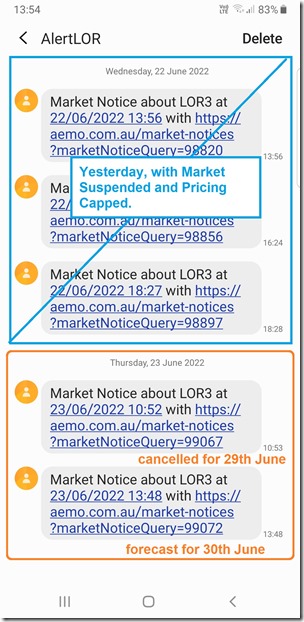 Readers should keep in mind the caveats previously noted, and what we're doing to improve visibility/understandability of forecast LOR* conditions … here's the view of Forecast Convergence for the South Australian region next week in ez2view v9.4.2.62 with the added functionality: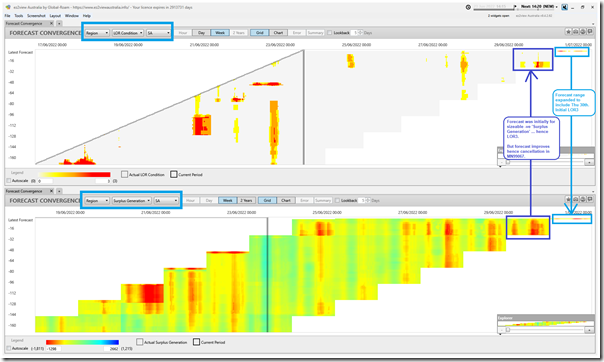 Thursday is a long way off (in relative terms) so we'd expect to see forecasts progressively improve (as they did for Wednesday).  Now in 'Forecast Convergence' in ez2view v9.4.2.62 clients can do this!