Worth a short article of its own to document the spell of pricing up at the Market Price Cap this evening in Tasmania: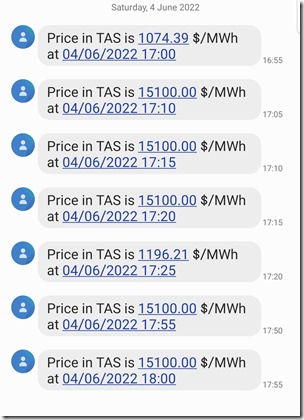 Here's the snapshot from NEMwatch at 18:00: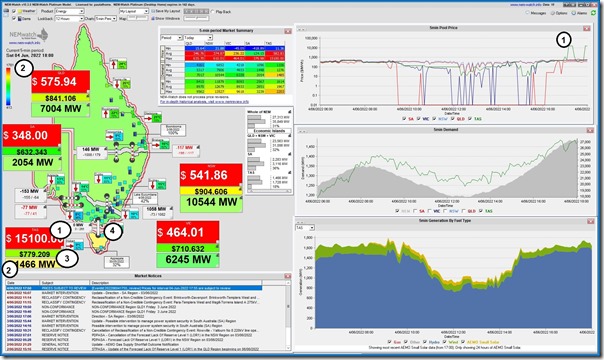 With respect to the annotations:
1)  Spot price is at $15,100/MWh at this dispatch interval, and has been for a number of periods this afternoon/evening
2)  'Market Demand' is at 1,466MW… well out of the 'green zone' and heading up towards the 1,781MW all time maximum
3)  Cumulative Price is at $779,209 for the Tasmanian region … which is not far off the level currently for NSW and QLD:
(a)  As noted here on the WattClarity Glossary, this is the rolling sum of 7 days of trading prices and is matched against the Cumulative Price Threshold to ascertain whether AEMO needs to cap prices
(b)  There was some discussion recently in this Twitter thread with speculation about whether the NEM was close to this (noting gas had already reached its similar threshold)
(c)  As a result of which I added a 14-day trended view into our 'Dashboards' product for those who want to keep track. … it's free to access.
4)  For this dispatch interval, Basslink is unable to import into Tasmania (i.e. the import limit is 0MW).
Nothing further at this time…