At around midday yesterday, an ez2view user pointed us to some curious market data showing the flow of Basslink stuck at 0, with significant price differences between the regions on both sides of the interconnector (TAS and VIC). It became apparent that the DC submarine cable had gone offline sometime after 7:30am yesterday morning.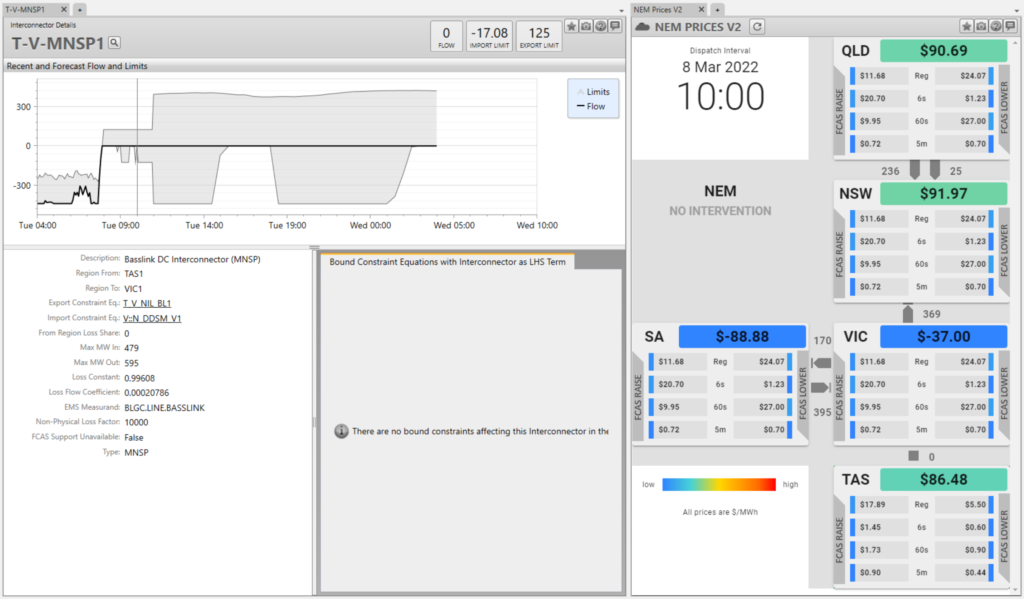 The screenshot above is from our ez2view software at the 10:00 Dispatch Interval on Tuesday 8th, March 2022. On the left, our 'Interconnector Details' widget shows the flow of Basslink stuck at 0. On the right, our 'NEM Prices v2' widget shows significant price differences between our two most southern regions.
Later in the day, a short press release was published on the website of the Tasmanian Premier's office, with the State Minister for Energy and Emissions Reduction, Guy Barnett, stating that there was a fault in the cable and that the outage should not affect the state's energy security, with storage levels at an acceptable rate. The press release also said that the cable was expected to be back online sometime on Friday.