There was a bit of a hiatus earlier this afternoon (which we'll address in another article later at some point), but the key point is that 'Market Demand' has hit 9,458MW in the 16:35 dispatch interval this afternoon in Queensland, and looks set to climb further as rooftop PV continues to fade into the evening.
Here's a snapshot of this 16:35 dispatch interval via the NEMwatch dashboard: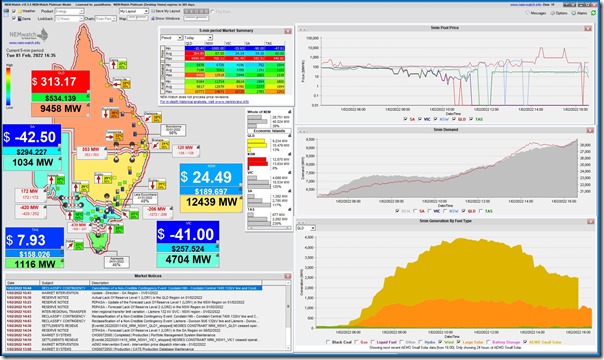 This will especially be the case (i.e. 'Market Demand' climbs further as rooftop PV declines) if the temperature and humidity remain stubbornly high into the evening.