I tweeted this here a little earlier capturing the 16:50 dispatch interval that showed all mainland regions were at negative prices.
Fair enough for VIC and SA (as they are unaffected by this heatwave now, having had their share beforehand), but it's understandable that people are asking questions about what's happening in NSW and QLD!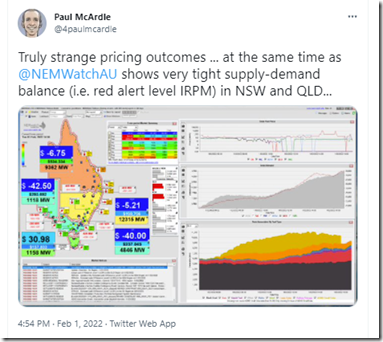 In the 17:05 dispatch interval we see the Queensland price jump right back up to $12,594/MWh as shown in this NEMwatch snapshot here: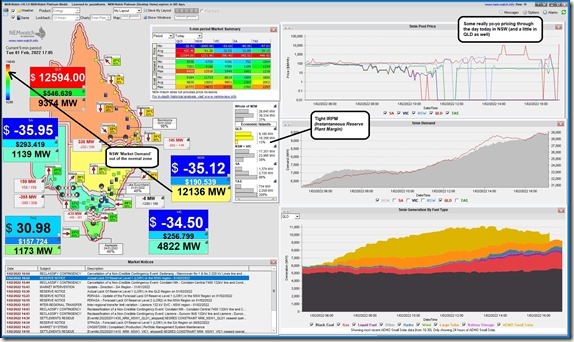 This whole day (actually, a couple of days) is going to take some focused analysis …  and remember that we did away with the 5/30 issue with the commencement of Five Minute Settlement on 1st October 2021!