A single snapshot of the 17:10 dispatch interval this evening via NEMwatch v10 showing the NSW spot price up at $14,434.56/MWh and QLD following closely behind ($13,498.72/MWh):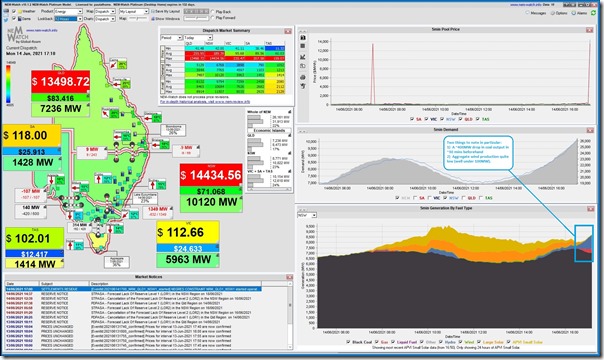 I've highlighted two things on the fuel mix image for NSW:
1)  A drop in production across all coal plant in NSW of just under 400MW over the half hour or so preceding the spike.  I did not look at all of the units, but did see that output at each of the 4 x Eraring units was reduced over this period, for unknown reasons.
2)  We also see aggregate wind production is quite low (well under 100MW over the past couple of hours).