In the prior week invites were sent out by Vestas for some discussions that will prove quite topical, given what we have been seeing recently …. including today.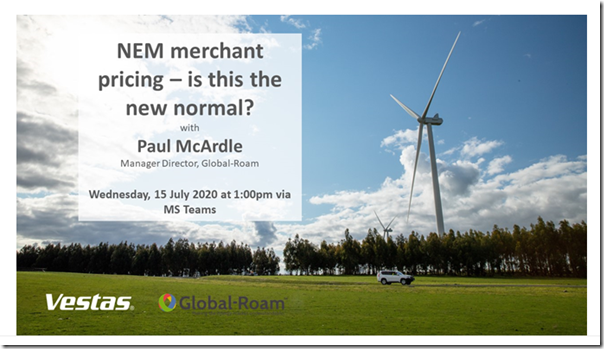 This will be a form of virtual repeat/update of a (pre-COVID, more traditional in-person) discussion I participated in last year for Vestas.  For those who will be 'there' this July, I look forward to being involved.
Some of what we observe, in terms of what's happening in the rapidly evolving NEM, we will continue to share freely via WattClarity.  Other insights will be collated for the next update on the widely read Generator Report Card.