Following on from Wednesday's load shedding in Adelaide, the electricity sector will be of heightened interest to a broader number of people today (for all the "wrong" reasons).
Hence it's worth flagging the Market Notice issued 04:43 this morning looking at the period 16:00 to 16:30 NEM time tomorrow (Friday 10th February – 17:00 to 17:30 Sydney daylight savings) as highlighted here in NEM-Watch: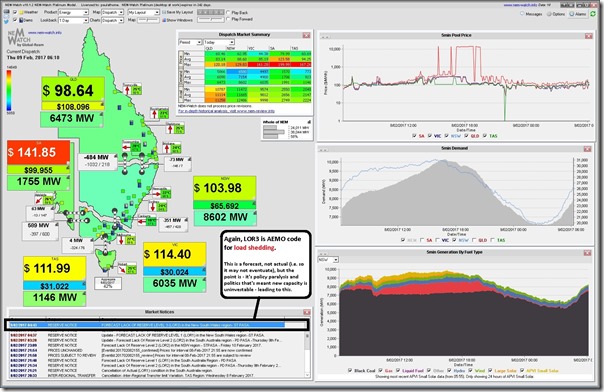 As highlighted, this notice flags possible load shedding in NSW late tomorrow afternoon.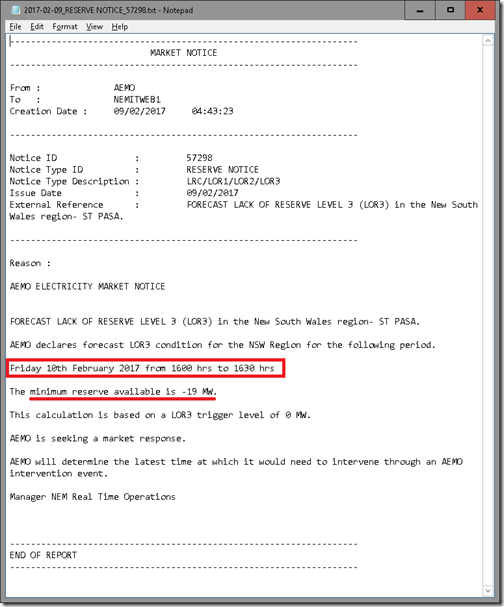 Now, it's important to note that this is a forecast for tomorrow – it's not actually occurring currently.  As AEMO has noted, the market is expected to respond by making more capacity available.
However it does reveal a very, very tight supply/demand balance – expect, at the very least, sky high prices.