News this week is that Redbank power station won't be returning from the outage that began at the start of August.
Here's a view (taken from NEM-Review ) of how the station operated through 2014, complete with the daily average NSW spot price highlighting how prices have dropped following the backing out of the carbon tax: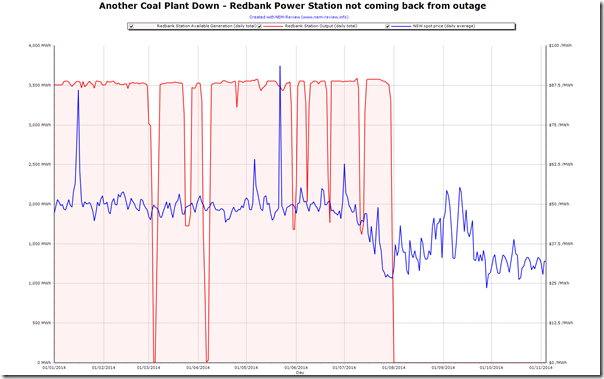 As shown above, Redbank tended to generate as much as it had available through any of the days through 2014 (compared with other stations in larger portfolios which have backed off output to rise prices and hence portfolio revenues) – but even this was not enough to stave off closure.
Here's the same trend aggregated by month and shown over the entire range of NEM history – this illustrates how Redbank continually just generated as much as they were able (being a "price taker" in the NSW region):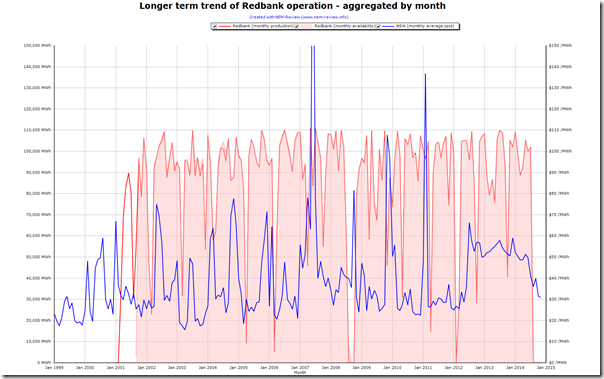 Given the oversupply of capacity illustrated here (likely to increase with ongoing injections of capacity to continue with the current RET target), the closure of a more stations is expected into the future – it's just more of a question of who next, when, and will it be orderly or disorderly (hence potentially impacting on security of supply)?