With the release of the Energy Green Paper today (submissions due 4th November), in NEM-Watch currently we see a poignant reminder of one of the significant challenges facing the National Electricity Market moving forwards.
Despite the fact that it's now outage season in the NEM, we see in the following snapshot from this afternoon that there's almost 13,000MW of spare capacity currently available for use – amounting to a massive 60% Instantaneous Reserve Plant Margin.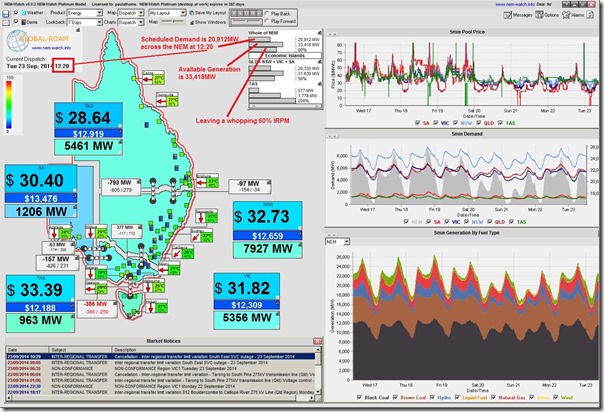 It's no wonder that spot prices are as low as they are shown to be.
I posted some thoughts recently about what this might mean (e.g. with respect to some alarmist predictions) and will continue thinking this through as time permits.
Like us, you could also use NEM-Watch to gain perspective on the challenges facing the NEM.  Run your free trial continuously for a week whilst reviewing the Green Paper?