Following yesterday's article it's worth noting that a new record for electricity demand in Queensland on a Saturday was indeed reached today – with the demand climbing past 8,300MW to land less than 600MW short of the all-time record for working weekdays.
The 17:00 dispatch interval is recorded here in this NEM-Watch snapshot, showing scheduled demand (measured on a Dispatch Target basis) at 8,364MW, the highest for the day.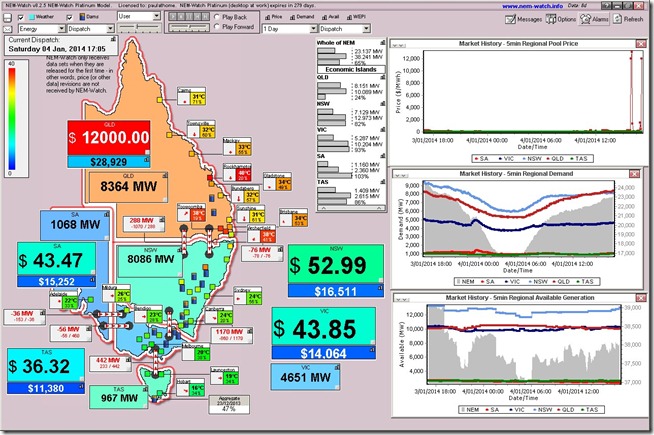 As shown in the snapshot, the price has spiked up towards the Market Price Cap on several occasions.  Similar to last weekend, we see the Queensland demand has climbed past that in the larger NSW region.