On Monday the 13th of November 2023, the AEMO held its annual Summer Readiness industry briefing.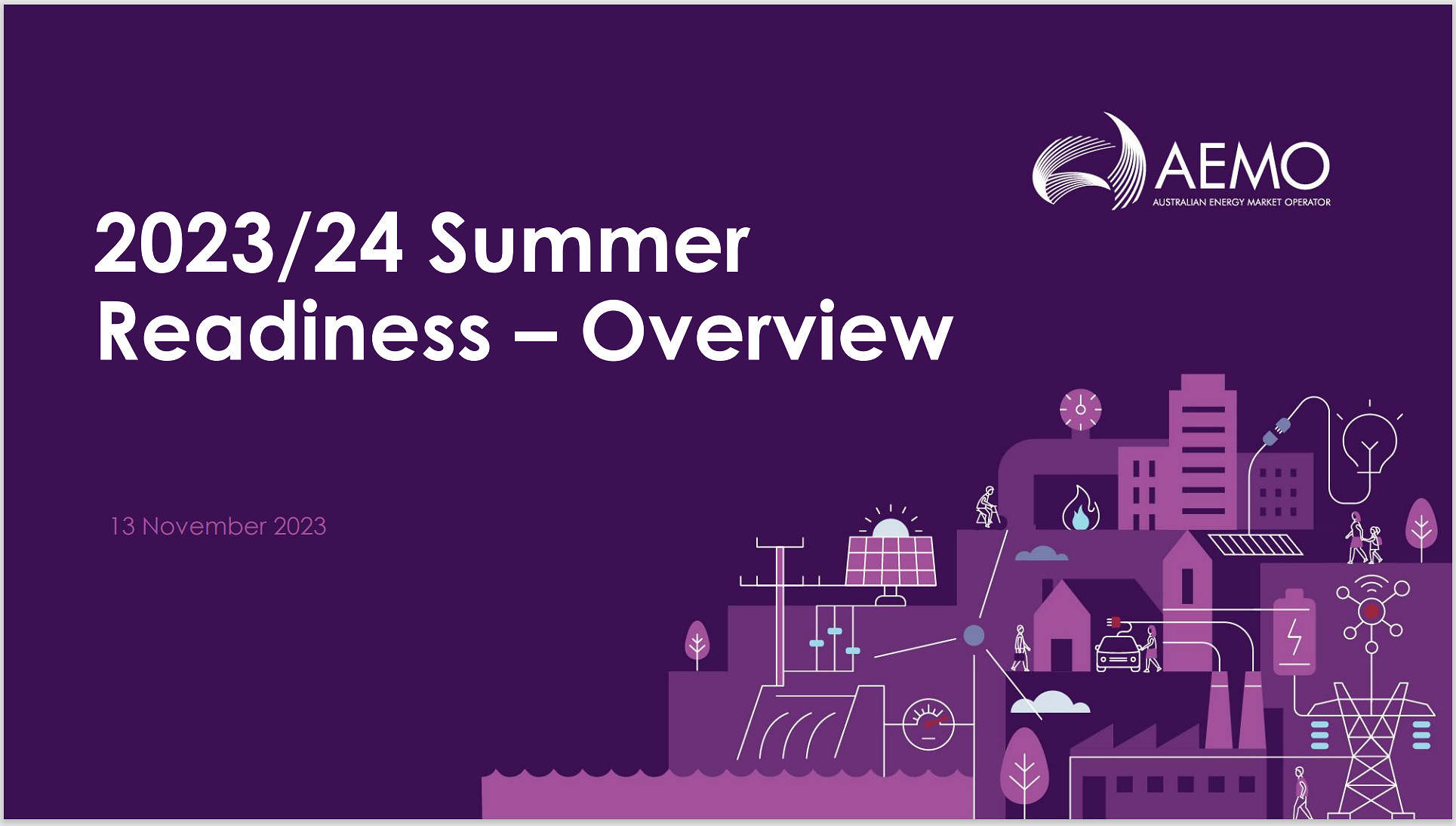 The session included presentations from Weatherzone, the AEMO, Transgrid, and Fire Rescue Victoria, covering the following topics:
Weather and climate outlook
Electricity & Gas System Readiness
Network Readiness
Victorian Bushfire Readiness
The image below shows one of the opening slides from the AEMO's presentation, which provides a brief summary outline of the Summer 2023/24 outlook compared to Summer 2022/23.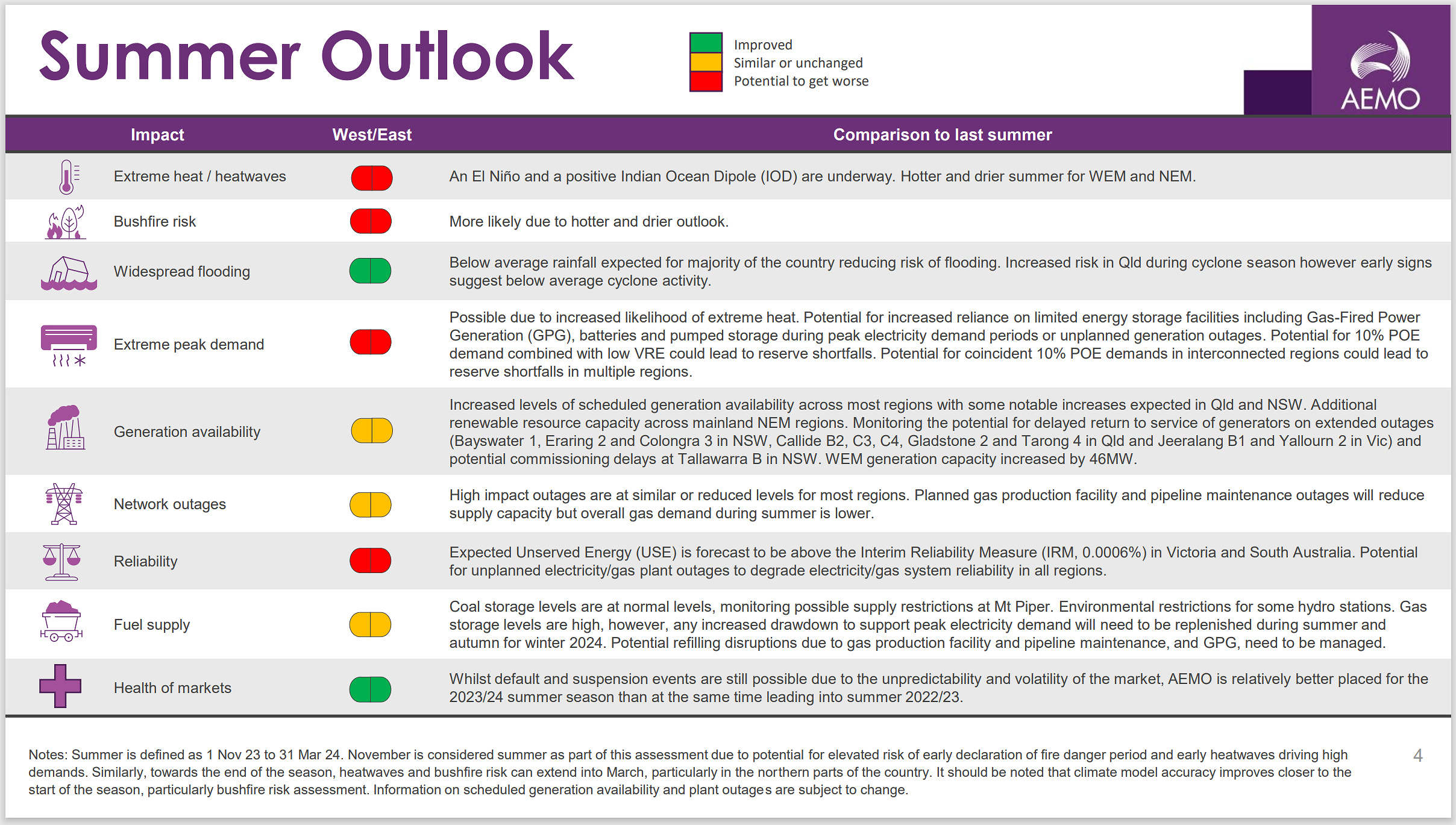 The presentations from the session can be found on the AEMO website here.
Media commentary about the briefing
Below are news articles reporting on insights from the briefing session, that I came across from a brief scan:
The Guardian
Peter Hannam wrote "Renewables predicted to avert risk of blackouts as scorching summer looms for Australia"
The ABC
Jane Norman wrote "Australia at heightened risk of blackouts this summer with 'extreme' demand for power pushing grid to the brink"
Sydney Morning Herald
Mike Foley wrote "How electricity officials plan to minimise blackouts this summer"
PV Magazine
David Carroll wrote "AEMO confident renewables can counter extreme demand"
RenewEconomy
Giles Parkinson wrote "AEMO prepares for extreme El Nino summer, but at least it has more battery storage"
The Australian
Colin Packham wrote "Australia's energy system can handle extreme summer if system holds up, market operator concludes"
El Nino reaches strong intensity
In related news, the ABC are reporting this morning that the current El Nino has reached 'strong intensity', with forecasts pointing to continued warming to peak through December and January. Tom Saunders, ABC Meteorologist, stated:
"According to the latest NOAA monthly diagnostic report there is even a possibility this El Niño could rival previous super events, including the record strong El Niños of 1997/98 and 2015/16."