We missed highlighting this at the time, so a quick back-dated article now to highlight that on 6th April 2023 the AEMO published this preliminary report into the brief market suspension that occurred in NSW on 17th March 2023: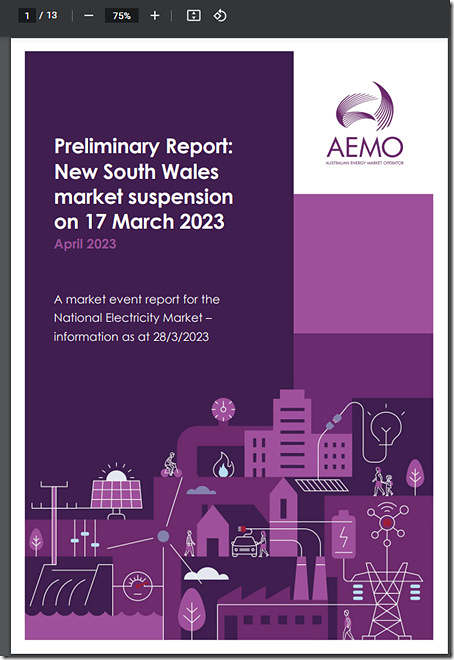 I'm probably not alone in finding the AEMO website difficult to navigate sometimes, so will use this article on WattClarity to link to the current location of this AEMO report.
When the event occurred on Friday 17th March, Dan Lee quickly posted here about 'Brief (55 minute) Market Suspension on 17th March 2023 in NSW due to service interruption of SCADA systems'.  These two articles will be joined under this category by others we see as relating to this event.