Continuing our coverage of SA's ongoing islanding event that began on Saturday afternoon, I've come across an article published by the ABC in the last couple of hours.
The ABC article details issues with the controllability of distributed rooftop PV after Saturday's events that included a trip resulting from a fallen tower that forms part of the Heywood interconnector between SA and VIC.  It was particularly interesting to read a warning from the head of South Australia's transmission service provider that pointed to challenges that may still be in store:
"ElectraNet chief executive Simon Emms said the "highest risk" of that (security issues related to rooftop PV production) occurring would be on Thursday because of sunny weather conditions forecast for Adelaide."
With the at-fault transmission tower expected to be out for a week until a temporary fix is in place, it's one of the first signals that security concerns in the region could continue.
As such, I've quickly grabbed the P30 data from ez2view's trend engine to examine the AEMO's forecasts for Rooftop PV generation in SA between the 12th to 19th of November to show actual output over the last three and a half days, and forecasts through to Saturday.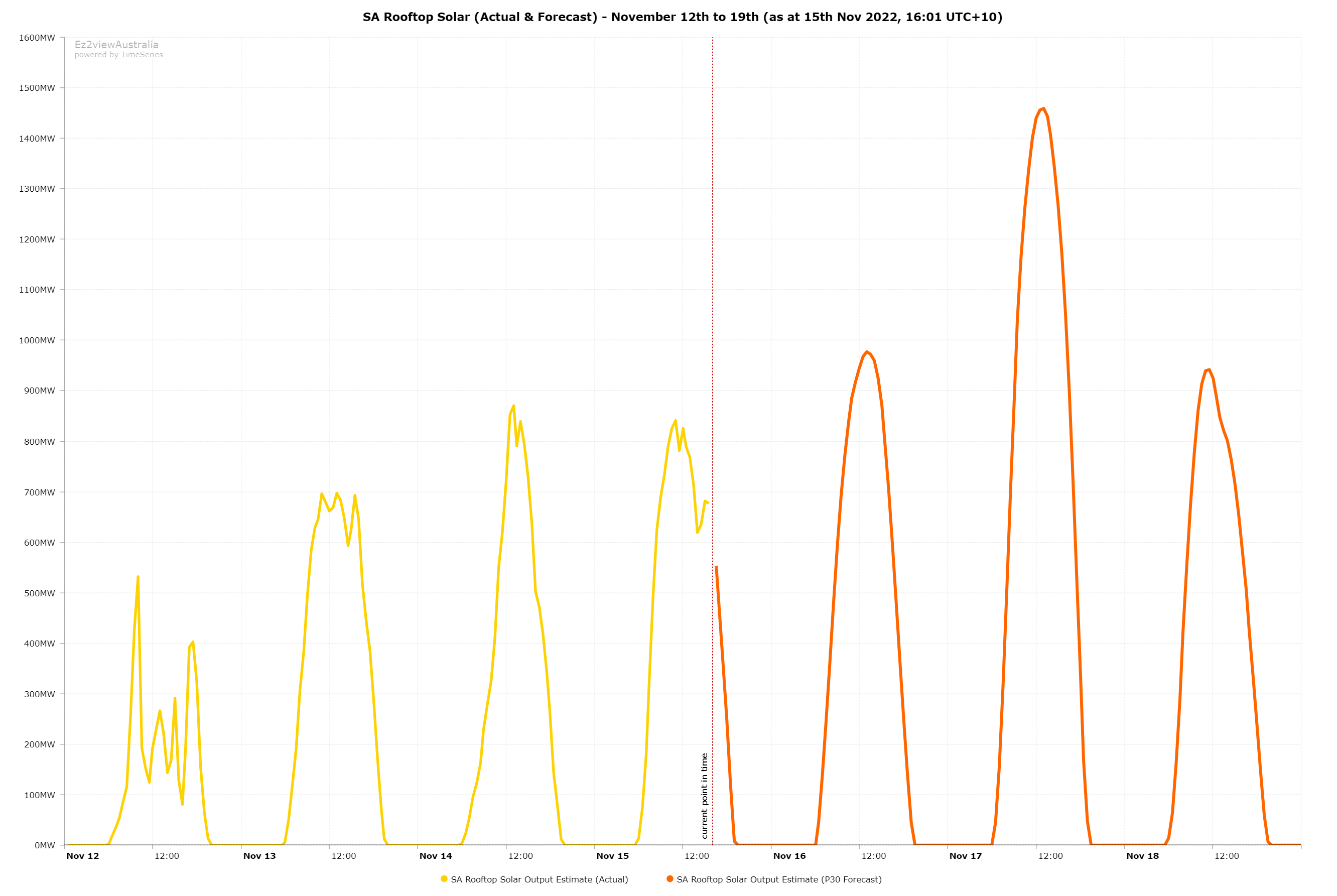 With SA still expected to be islanded, Rooftop PV output is forecast to peak on Thurday (November 17th) which could cause further security concerns.
Source: Trends engine within ez2view.