A short note this morning to record some volatility …
It's become so frequent (and these articles so frequent) that I wonder if some readers at WattClarity® would mistakenly assume no volatility occurred if we published nothing (if a tree falls…)?
Here's the run of SMS alerts with prices above $1,000/MWh: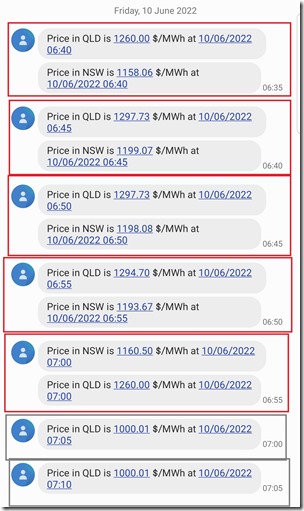 At least, on the upside (if there is one) no super-extreme prices up at or above $10,000/MWh this time.
For context, here's a NEMwatch snapshot at 07:35 … i.e. when the prices had subsided below $1,000/MWh, back to the (still very elevated) 'almost all of the time' pricing levels: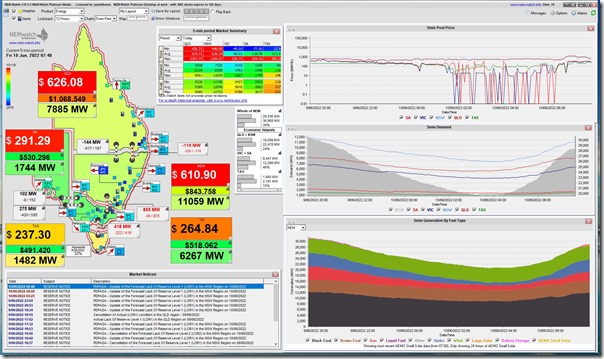 In the 12-hour price trend chart at the top, we can see not only:
1)  The spell of prices >$1,000/MWh in QLD and NSW; but also
2)  An overnight spell during which:
(a)  TAS dropped below $100/MWh on occasions; and
(b)  VIC and SA dropped near $0/MWh and below.