We're putting the finishing touches to the GenInsights21 report for release imminently – but I could not help but note the very low wind production NEM-wide that we're seeing today (at least in high solar conditions), as seen in this NEMwatch snapshot: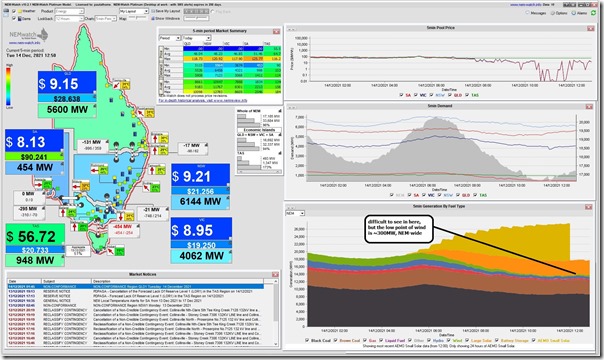 It's difficult to see, sandwiched between lots of solar and lots of coal, but the low point for wind today is around 300MW only.
Wondering how the monthly low point has trended over the course of NEM history, updated this pre-prepared query we've used before (and designed in NEMreview v7, which itself is undergoing some upgrades in recent weeks, following 5MS):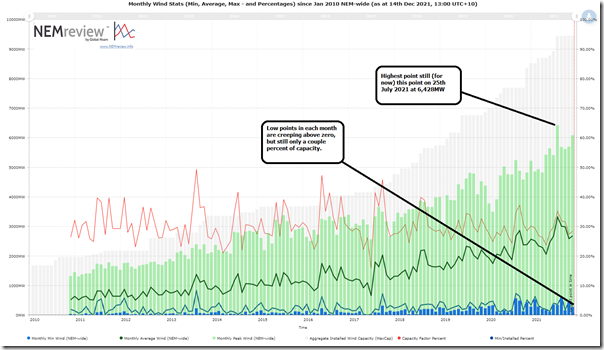 The standout 'all time maximum' is still the 6,428MW set on 25th July 2021 at 20:05 – but I would expect that record will be shot in winter 2022, if not before.
The low points are remaining stubbornly around only a couple of percent of installed capacity … but that is slowly easing off zero by virtue of the new capacity.  Some months are better than others.