Last Sunday (18th July) I noted here that the last MT PASA DUID update for the prior week (i.e. published for 18:00 on Saturday 17th) pencilled in Callide C3 being available – and so presumably returning to service – on Friday 23rd July 2021.
(A)  Not yet operating
It's a little after 19:00 Friday and there's no sign of any output yet – as we see here in one snapshot from ez2view v9.0.0.1657 … the first release for Five Minute Settlement: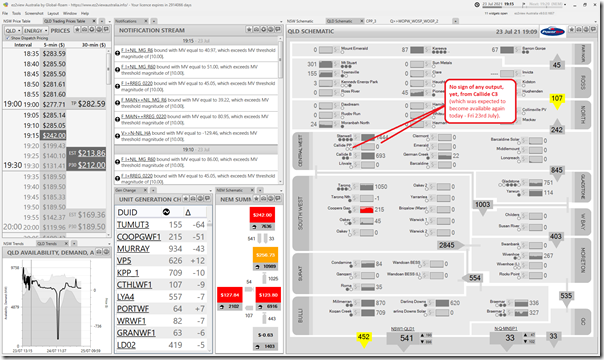 The day's not over yet … so perhaps it will be back a little later.
(B)  Still expected to be available on (or by) this Sunday 25th July
Revisiting the 'MT PASA DUID Availability' widget in ez2view again, we see that the most recent AEMO data set, published for 18:00 today, shows the unit available this coming Sunday: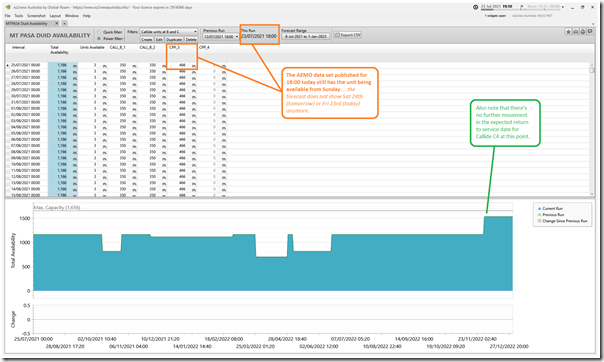 As per the annotation, the AEMO forecast data set begins on Sunday 25th at this point – so we can't see if there is any change in expectation for today or tomorrow (since the last update from the prior week, discussed here).