A quick note today to flag the simultaneous trip of both units at Callide C in Queensland (I've put this article up quickly as it's a pretty rare event that units trip simultaneously).  We can see this in the snapshot from ez2view time-travelled back to the 11:00 dispatch interval: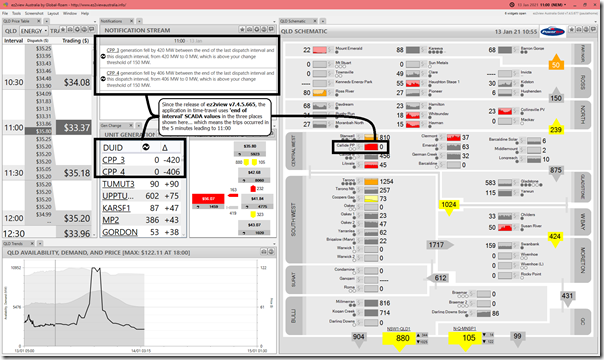 As noted before, we're working in collaboration with others to provide more visibility of a range of additional data through the ez2view software (with more coming in 2021) so I thought it would be of interest to add in this snapshot of frequency trace on the mainland to see how frequency dropped around 10:57, presumably as a result of the loss of that ~830MW of supply:

Here's a different representation from another source we are experimenting with, for inclusion in ez2view :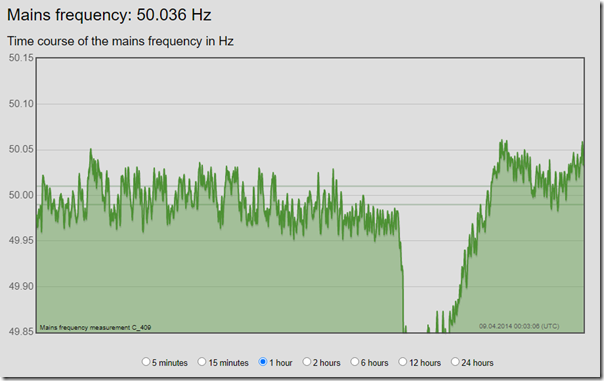 No surprise, really, that prices wobbled a bit as a result.  here's the 11:10 dispatch interval snapped in NEMwatch v10 (our entry-level dashboard):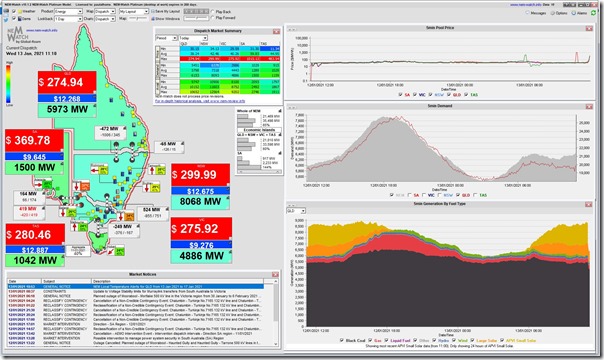 —
PS1 at 13:20 on Wednesday 13th January 2021
Worth noting that the AEMO published Market Notice 82117 at 11:41:24 (i.e. about 10 minutes after this article was published) speaking about the double trip, but not shedding any detail at this point:
——————————————————————-
MARKET NOTICE
——————————————————————-
From : AEMO
To : NEMITWEB1
Creation Date : 13/01/2021 11:41:24
——————————————————————-
Notice ID : 82117
Notice Type ID : POWER SYSTEM EVENTS
Notice Type Description : Emergency events/conditions
Issue Date : 13/01/2021
External Reference : Non-credible contingency event – Qld region – 13/01/2021
——————————————————————-
Reason :
AEMO ELECTRICITY MARKET NOTICE.
Non-credible contingency event – Qld region – 13/01/2021
At 1057 hrs the Callide C3 and the Callide C4 units tripped.
AEMO did not instruct load shedding.
AEMO has not been advised of any disconnection of bulk electrical load.
The cause of this non credible contingency event is not known at this stage.
Manager NEM Real Time Operations
——————————————————————-
END OF REPORT
——————————————————————-