Just after 4pm this afternoon an SMS alarm came through alerting of a price spike in the NSW and QLD regions.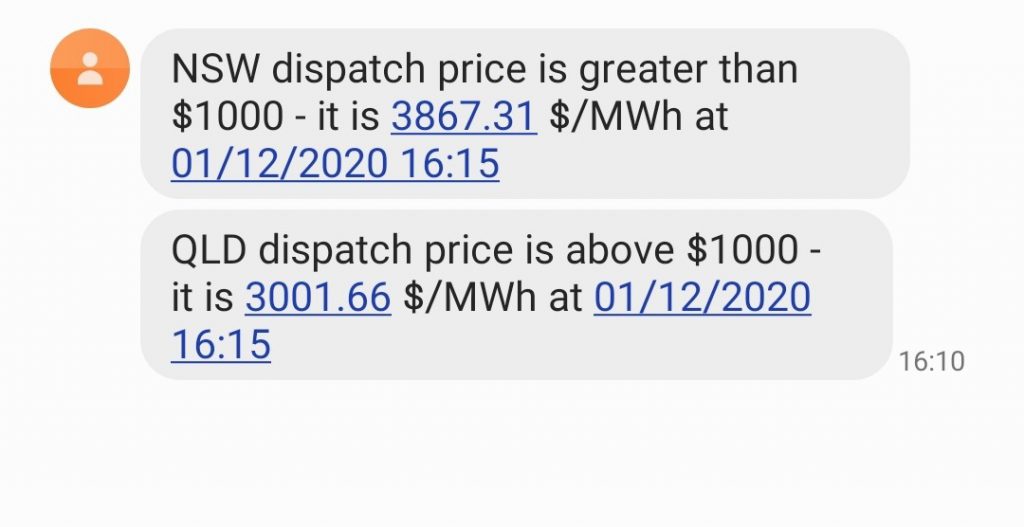 During the 16:15 dispatch interval, we saw a spike in NSW and QLD where the price peaked at $3,867.31 and $3,001.66 respectively, before seemingly dropping back down to more typical levels.
On initial inspection, it looks like a unit at Liddell Power Station tripped in the dispatch interval directly prior to the price spike. The image below is taken from our Unit Dashboard widget within ez2view, and shows that output for the unit suddenly dropped by 343 MW in the 16:10 dispatch interval.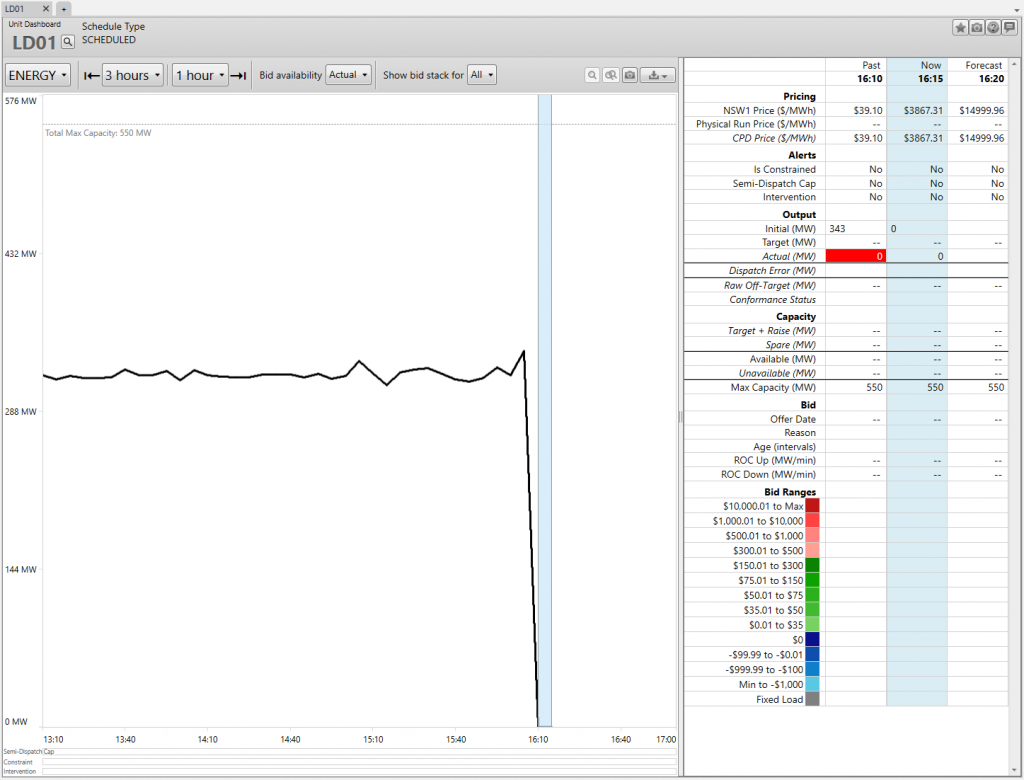 If time permits, we will attempt to post more analysis into what happened – in what should be the first of many price spikes of summer 2020-21.