After the dramas that unfolded in South Australia on Wednesday, and in NSW on Friday, today it's Queensland's turn.
Here's a snapshot from NEM-Watch at 10:10 this morning (NEM time, which also coincides with Brisbane time) showing how the Scheduled Demand is forecast to peak way up at 9,297MW in the half-hour ending 19:30 this evening: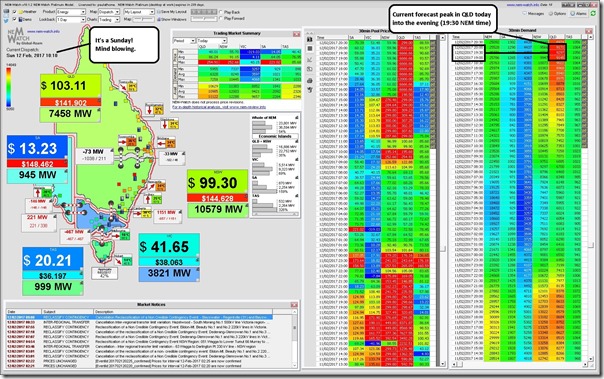 This would be less than 100MW below the all-time record set earlier this summer – on Wednesday 18th January 2017 as recorded here on WattClarity.
And today's a Sunday – astounding!
PS also note the very, very low demand level in Victoria – which is another story entirely.