With a Beefeater 5 Burner BBQ on the line, along with a host of other prizes, interested participants of our annual demand forecast competition (entries now closed 🙁 ) would have been keeping a keen eye on demand during the week.
Summer officially began on Tuesday and by 10am we got out first taste of it with the thermometer reaching 35°C in Sydney and 30°C in Brisbane. By Tuesday afternoon the temperate in Sydney had dropped slightly to 32°C but that didn't stop demand in New South Wales rising up to 11527 MW with prices hitting $365.07 at 3:45pm. Meanwhile, demand in Queensland also rose above 8000MW at that same time interval.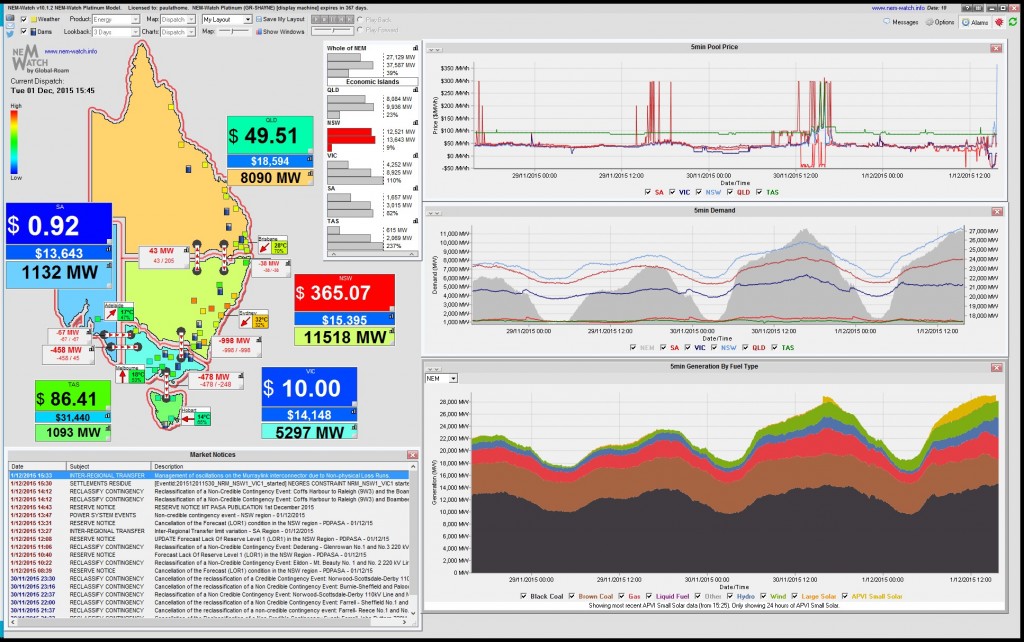 A screenshot from NEM-Watch at 3:45pm on the first day of summer 2015-16.