Catching up on a few tasks overhanging the holiday weeks, we noted how the spot price in South Australia dropped below zero (and almost did the same in Victoria) on an Anzac Day with low demand coinciding with high wind production levels.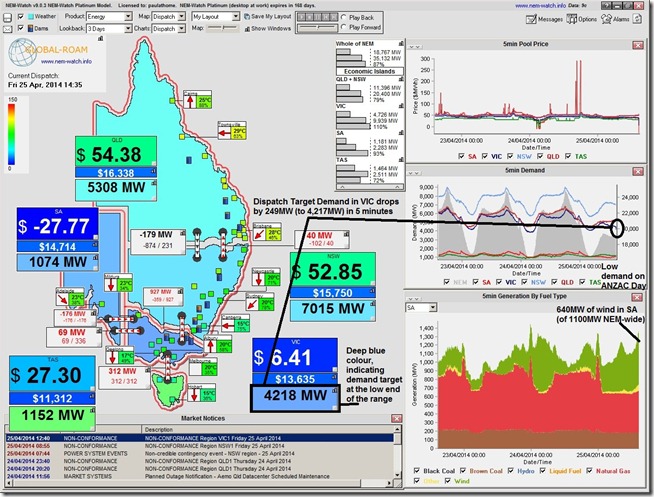 Above, for future reference, is a snapshot of the incident in NEM-Watch v9.
Note (highlighted) the significant drop in demand in the Victorian region which contributed to the drop in prices in both regions.