It's not quite the massive 3,000MW jump in demand that National Grid has to deal with in operating the market in Great Britain as discussed here, but people in Brisbane exhibited their own form of group behaviour last night when watching the first of three State of Origin games.
The following chart has been generated to trend the 1-minute demand snapshots for the "Moreton" zone (encompassing demand in the city of Brisbane) from the Powerlink Qdata series, as delivered through our ez2view software package: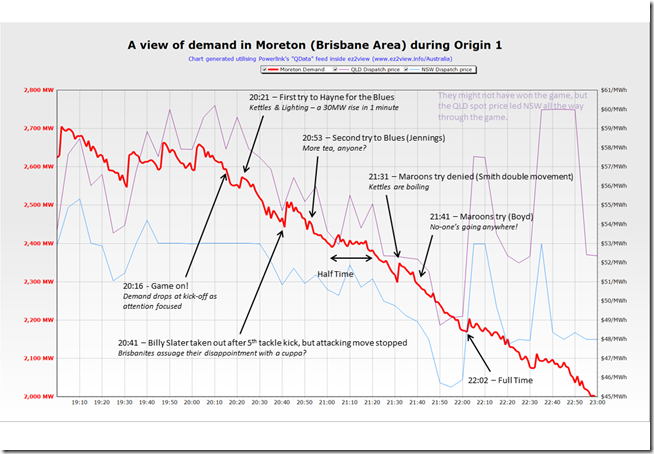 We've tried (as best we could, without losing a whole day in the process) to map onto the chart the key events in the game that might have linked to the observed changes in demand.
If you have an alternate interpretation of events (as they relate to electricity consumption), please do post your comments below.