Not much time today, but thought I'd put these two charts together to continue the question posed previously about declining energy consumption across the NEM.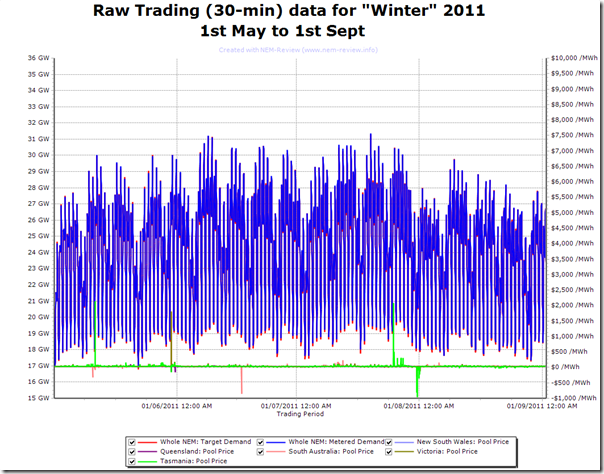 The first chart (from NEM-Review v6) is simply a trend of demand (both target and metered) for each trading interval across the winter months (plus May).
As can be seen, there were only 3 days when the demand even rose above 31,000MW – which is still a long way below the winter peak above 34,000MW in July 2008.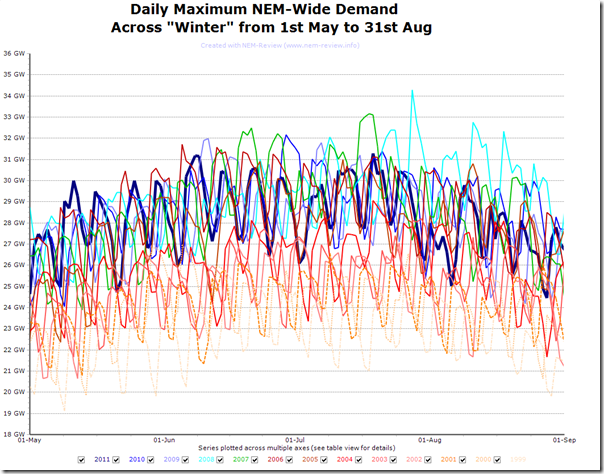 In this second chart, we compare the peak daily demand across each day in winter against previous years.
Again, we can see that demand grew fairly consistently in the early years of the NEM, but has been fairly flat in more recent times.  We can also see that the peak daily demand in 2011 was consistently lower than higher demands seen in 2008 – but also in a number of other years as well.