The temperature reached 34 degrees in Brisbane today – with thunderstorms predicted to sweep through the south-east corner, bringing with them a cool change and localised disruptions to power supplies.
In the following snapshot from NEM-Watch (at 14:05) we see that the demand in QLD had climbed to 8,895MW (just below the all-time record of 8,943MW on a dispatch demand target basis – explained here).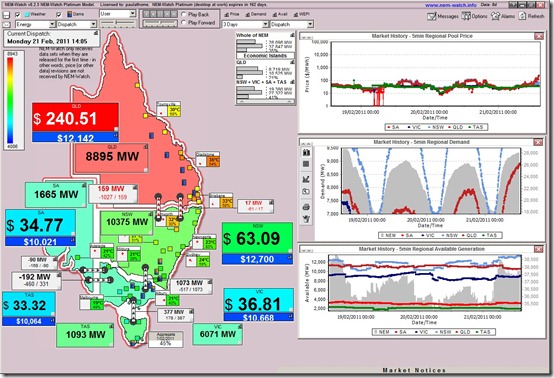 Energex tweeted that the demand on their network had been the highest experienced this summer.
No further time for other updates today…