1) Background
We reported previously that a price cap was invoked in Tasmania on Tuesday 16th June because the Cumulative Price Threshold was reached. In official terminology, this was an Administered Price Period (APP).
2) Further Developments
At 04:00AM this morning, NEMMCO released a market notice advising the market that the APP had been lifted – see below: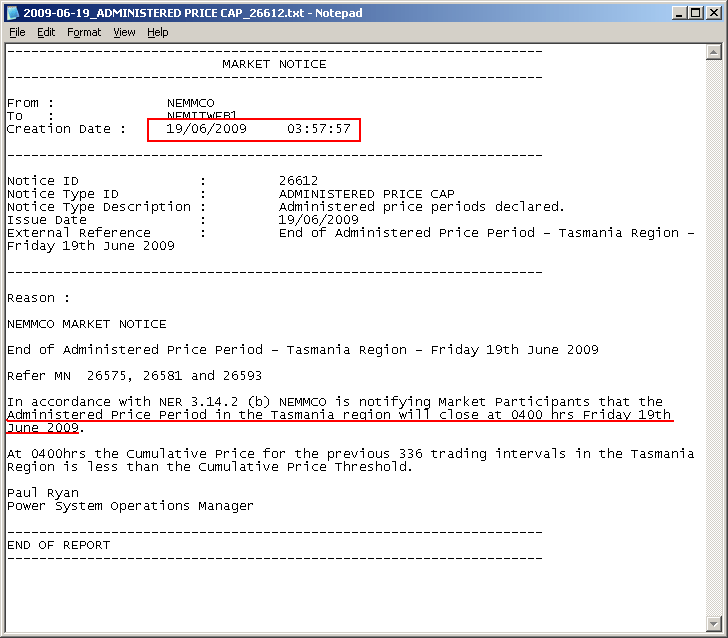 After a lull of a couple of hours, the price spikes began again at 08:05 this morning – ensuring that the Cumulative Price for Tasmania started to climb, again, towards the level of the CPT.
The following snapshot from NEM-Watch indicates some of what has happened (highlighting a spike at 09:05):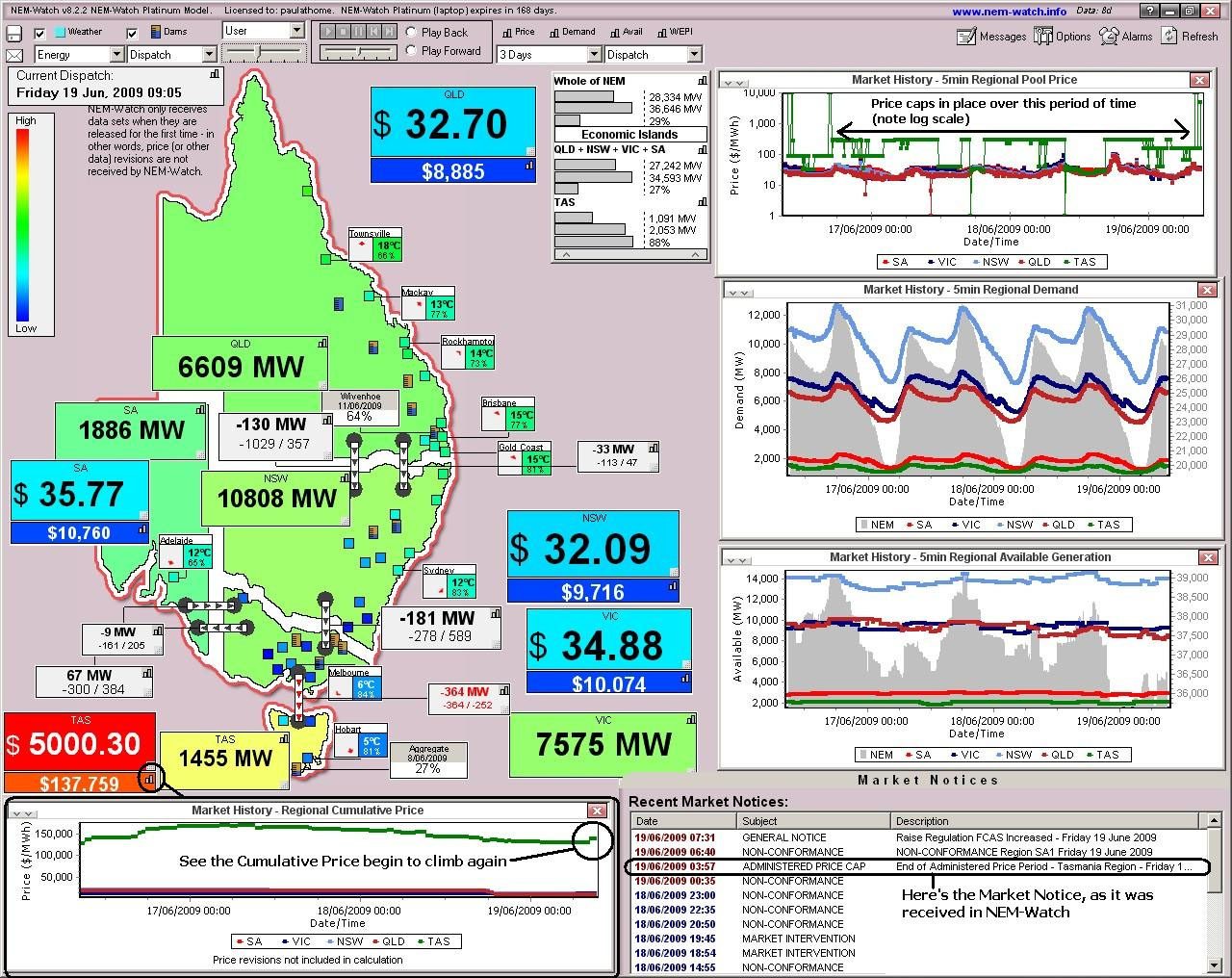 The lower demand one would expect to see over the weekend might(?) offer some respite from these prices.