The following snapshot from NEM-Watch v8 (captured automatically through a Local Alarm we have set up on a display machine in our office) highlights how demand rose above 32,000MW for the first time this winter (to 32,029MW at 18:00).
click to view full size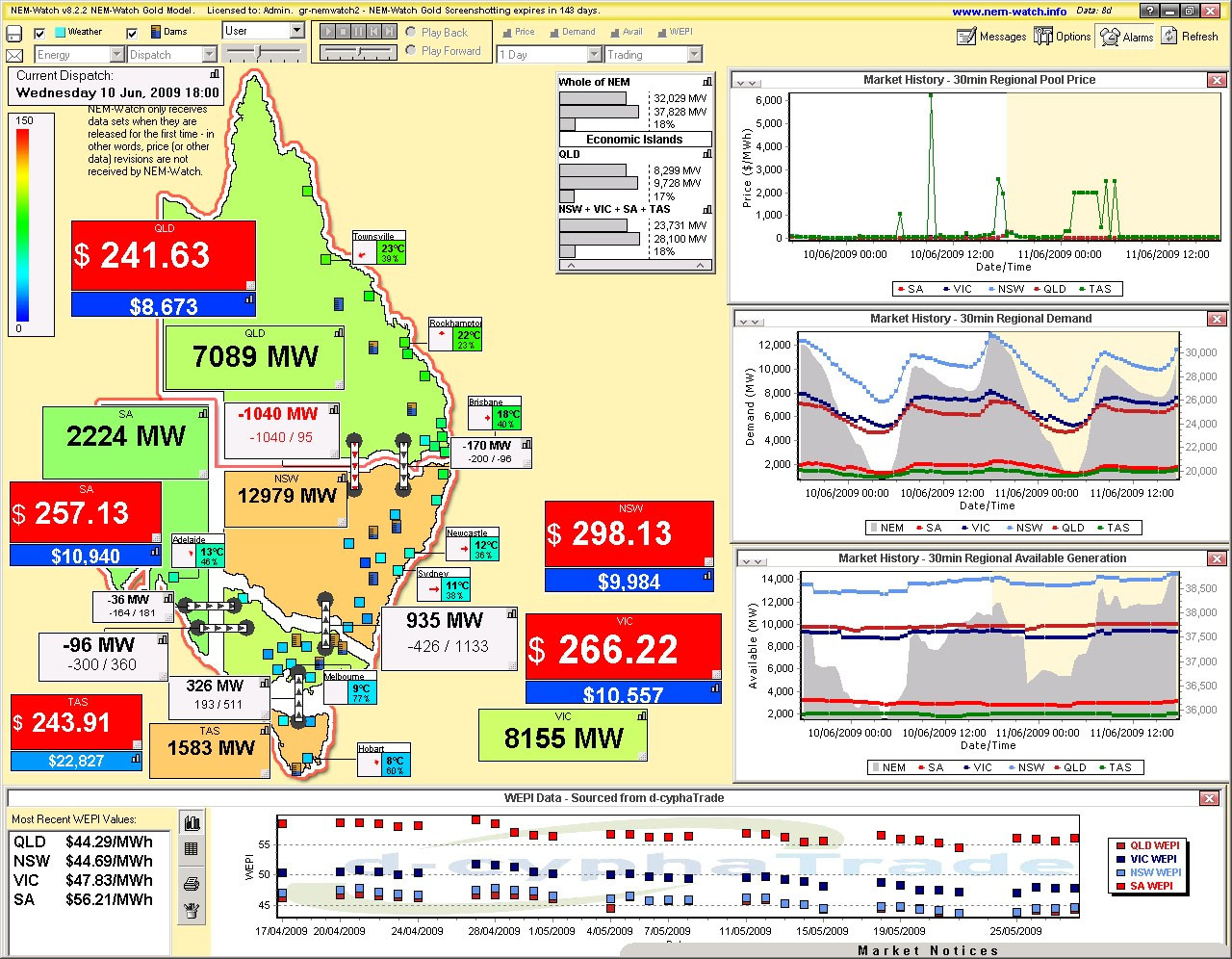 In particular from this diagram, see (by the relative colour-coding) how the demand in both the NSW and Tasmanian regions was relatively high, compared with the all-time maximums for these regions.
We see that the NEM-Wide Instantaneous Reserve Plant Margin (IRPM) was 18% at the time, which (in comparison with the low levels experienced in winter 2007) was still very comfortable for the market – however we note that the prices had climbed in all regions (perhaps indicating the re-introduction of the "Economic Withholding of Capacity" we first noted for winter 2002, and which has been a consistent feature of winters since then).