Otherwise focused today but it is worth noting that the Queensland region demand today has exceeded the previous all-time record – and, at the time of posting, is still climbing into a very hot afternoon.
Here's a snapshot of NEM-Watch from 15:25 today showing the Scheduled Demand dispatch target for Queensland at 9,199MW: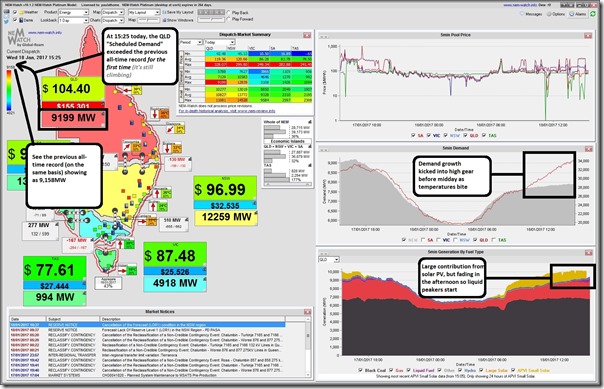 Twenty-five minutes later (at 15:50) the demand had climbed further to 9,300MW – which was the high point at the day at the time of posting (but fully expected to be eclipsed in the next hour or two)
---
1st Update
By 16:20 we see the QLD demand had reached 9,389MW (so >230MW higher than the previous all-time record):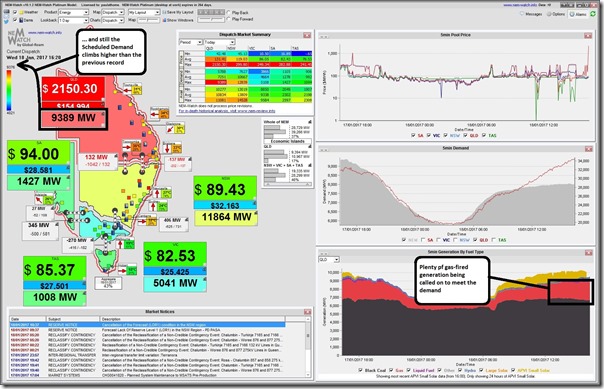 I've noted on this snapshot how there's plenty of gas-fired generation supply being required to meet demand.  This is one of the reasons why the gas price at the Brisbane hub has hit $13.39/GJ for today – as shown in our GasWatch product: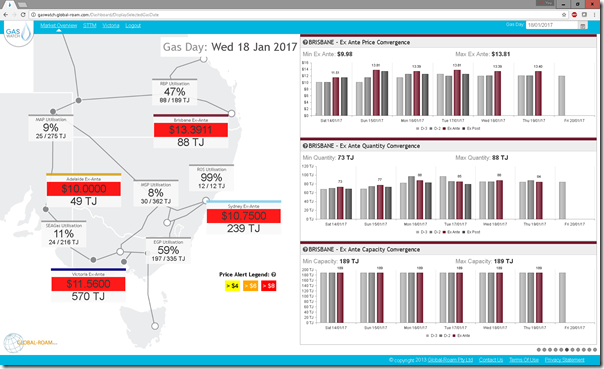 ---
2nd Update
At 16:55 we see the QLD demand had climbed further to 9,419MW: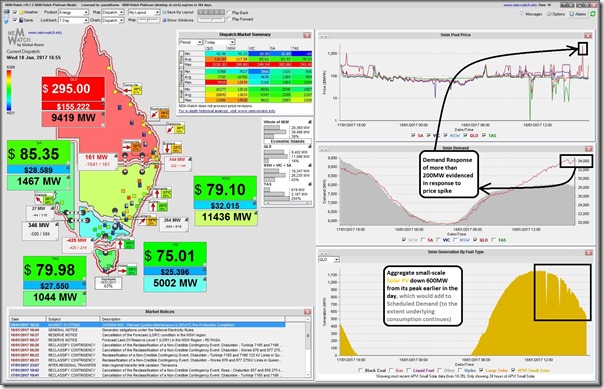 Note two points annotated on the NEM-Watch image:
1)  We see that (responding to Lucas' question below) afternoon solar PV injections declined by about 600MW off the peak so (to the extent that underlying consumption has continued – which we have good reason to believe is the case, given the temperature) this will have added to the "Scheduled Demand" AEMO has to dispatch generation to meet; and
2)  We see approximately 200MW of Demand Response (of the spot-exposed type, presumably) responding to the price spike above $2000/MWh seen in the price trend chart.
At 17:00 we see the QLD demand at 9,477MW (the highest thus far, and more than 300MW above the the all-time record leading into the day).
---
If time permits, I might update further later…